---
Customer:  Sterling and Jaky Tiffany of Forest Hill, CA | Vehicle:  2011 Ford Escape | Sales:  CJ Rubio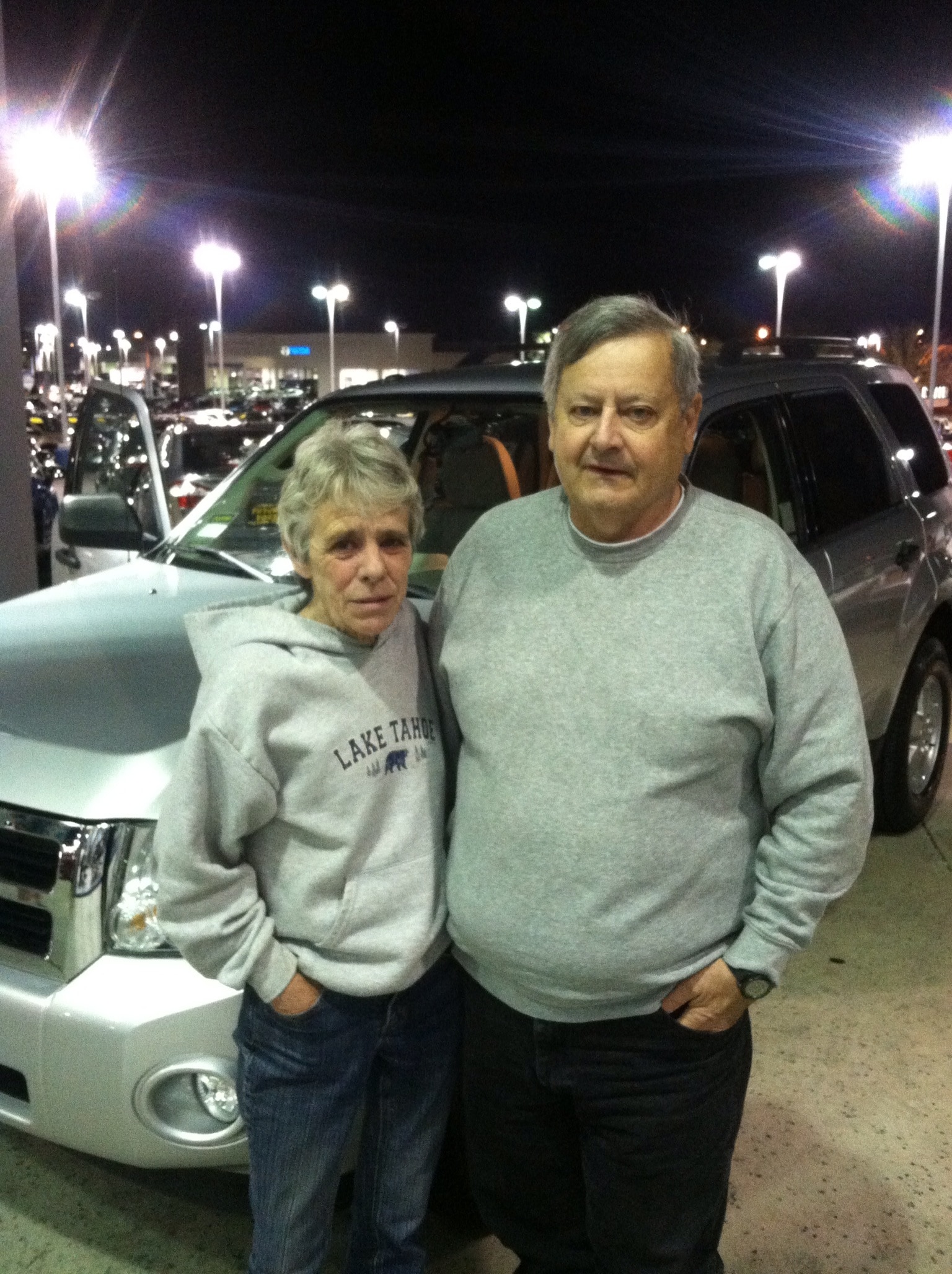 ---
Customer:  Mike Molina of Elk Grove, CA | Vehicle:  2011 Subaru Legacy | Sales:  Mike Joudeh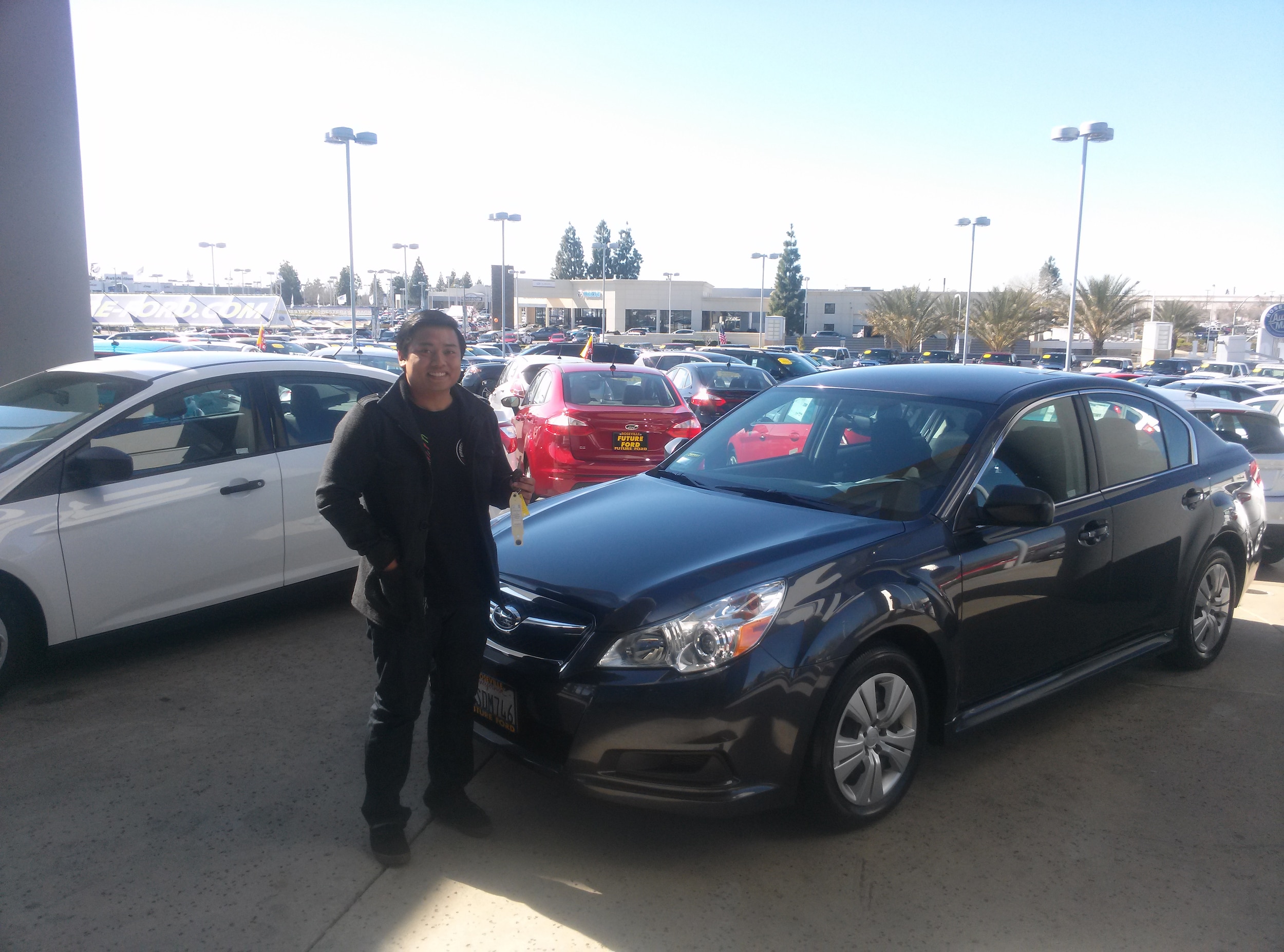 ---
Customer:  Frank and Julie Solorzano of Sacramento, CA | Vehicle:  2008 Ford F350 Diesel | Sales:  Ross Sobey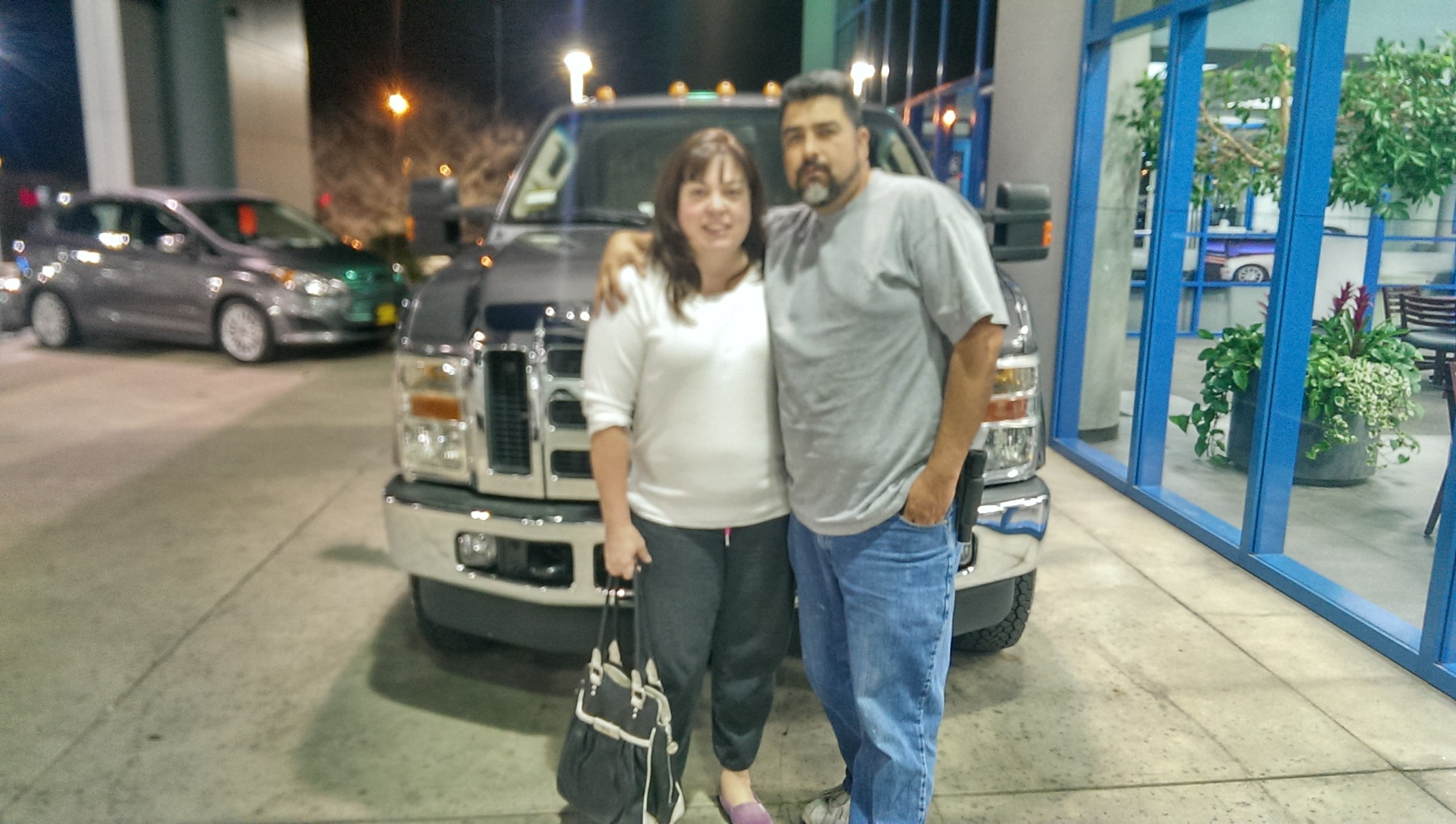 ---
Customer:  Francine and Cody Cate of Rancho Cordova, CA | Vehicle:  2014 Ford Escape | Sales:  Ross Sobey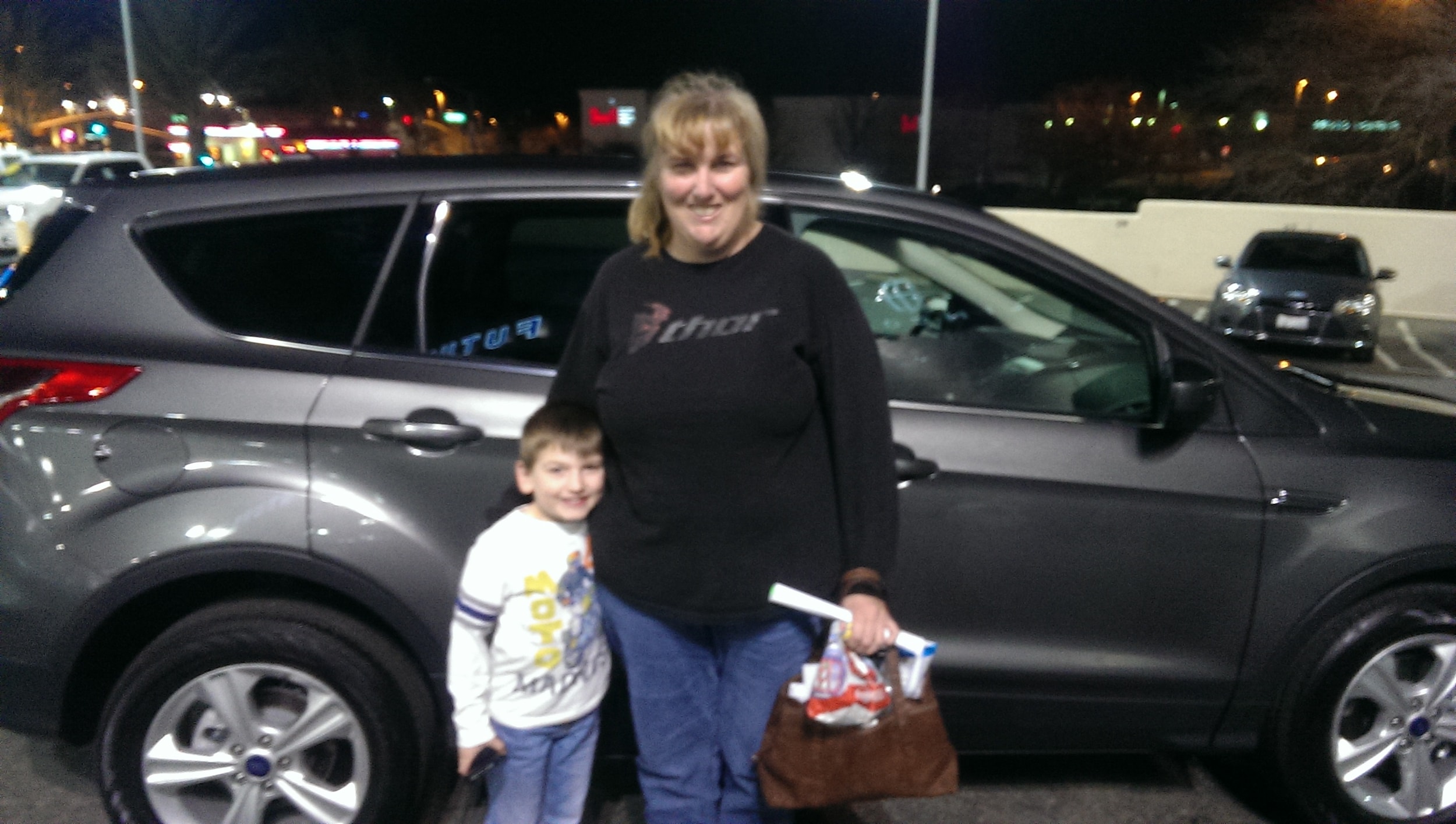 ---
Customer:  Shannon Pahl of Rocklin, CAVehicle:  2013 Ford FusionSales:  AJ Vidlund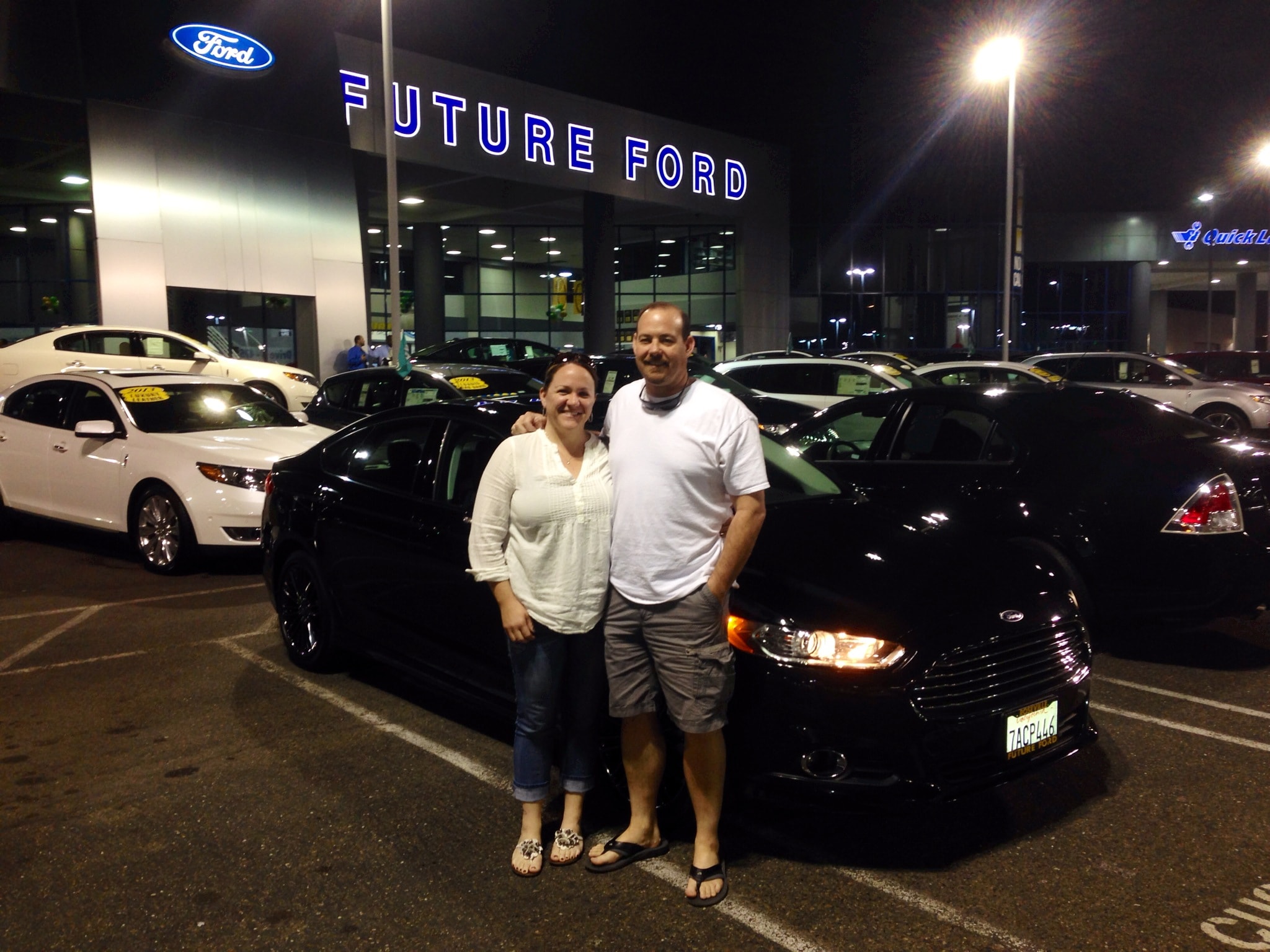 ---
Customer:  Alyse Walker of Citrus heights CAVehicle:  2012 Certified PreOwned Ford FocusSales:  AJ Vidlund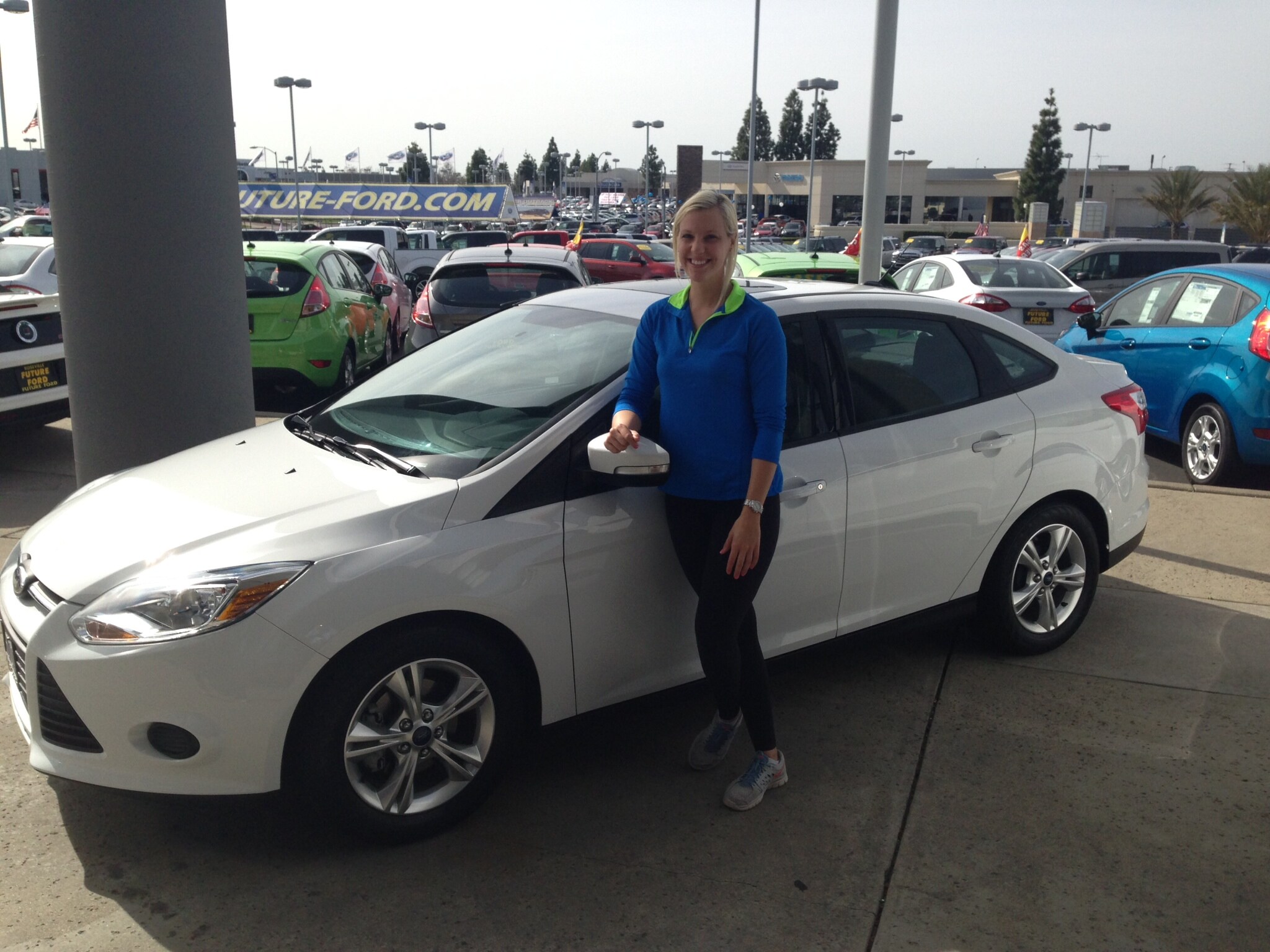 ---
Customer:  Esther Trillo of North Highlands, CA | Vehicle:  2012 Ford Fusion | Sales:  AJ Vidlund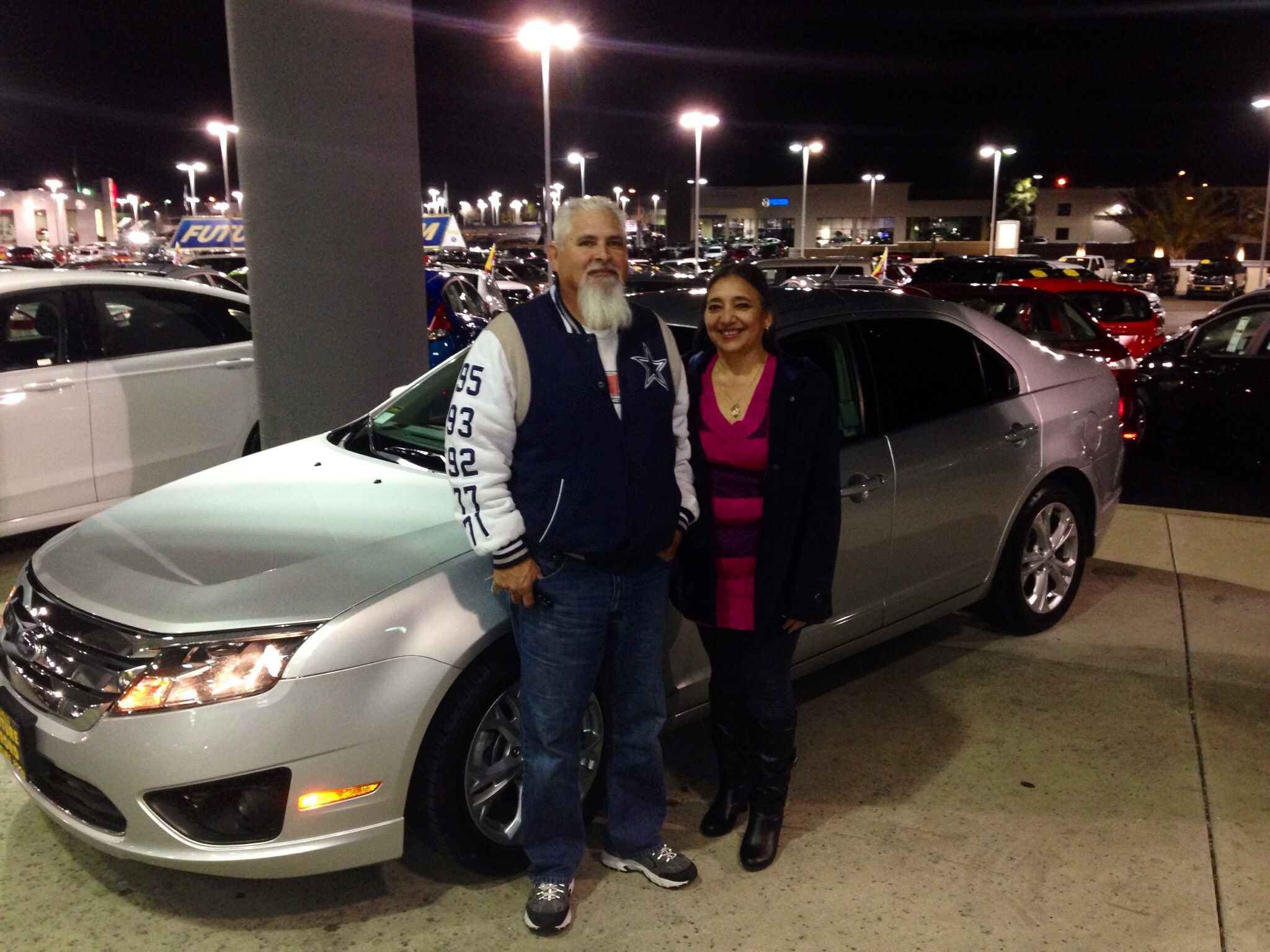 ---
Customer: Susan Galloway of Sacramento, CA | Vehicle:  2014 Ford Escape | Sales:  AJ Vidlund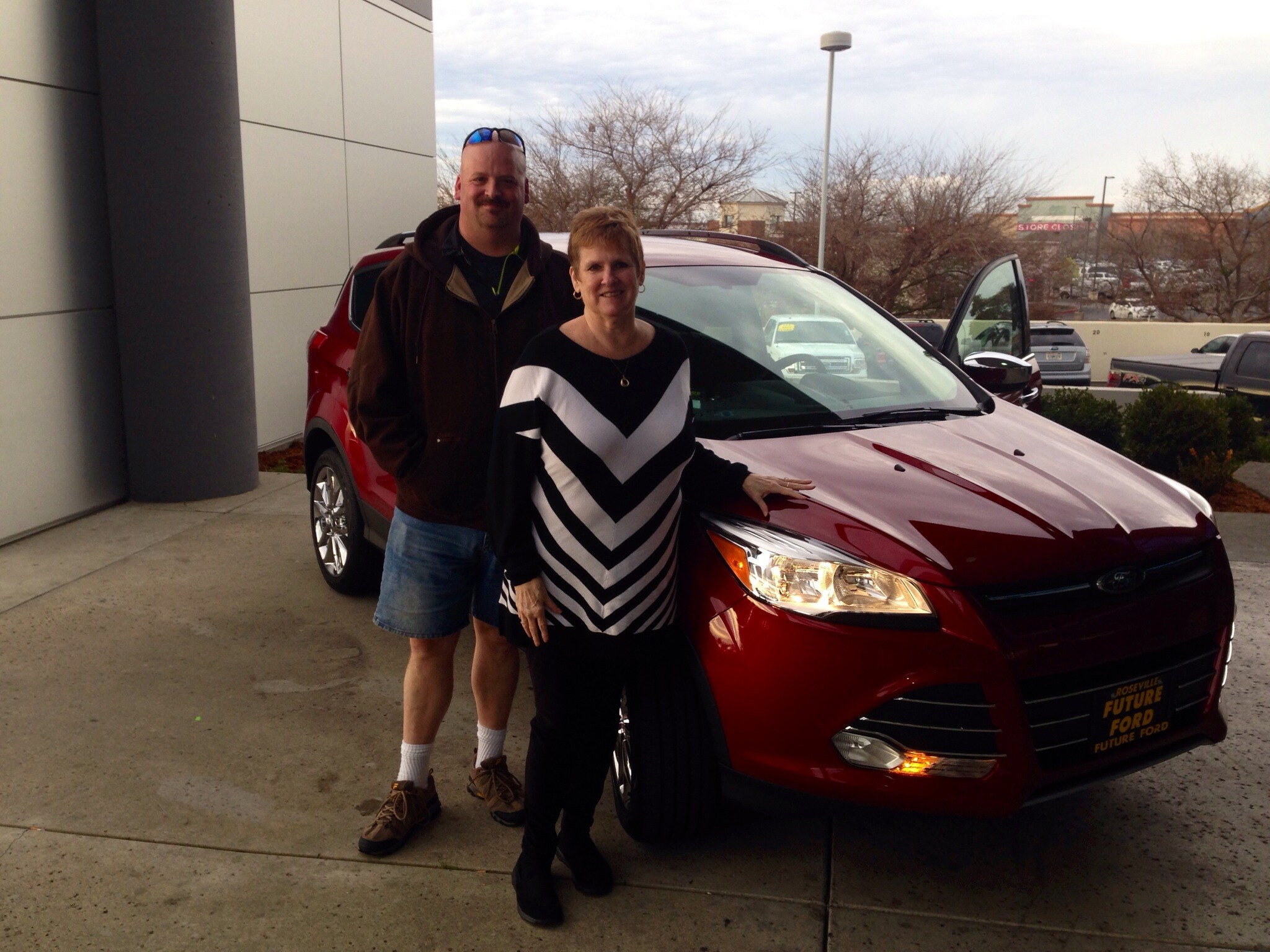 ---
Customer:  Janice E. Smith of Roseville, CA | Vehicle:  2014 Ford Escape | Sales:  AJ Vidlund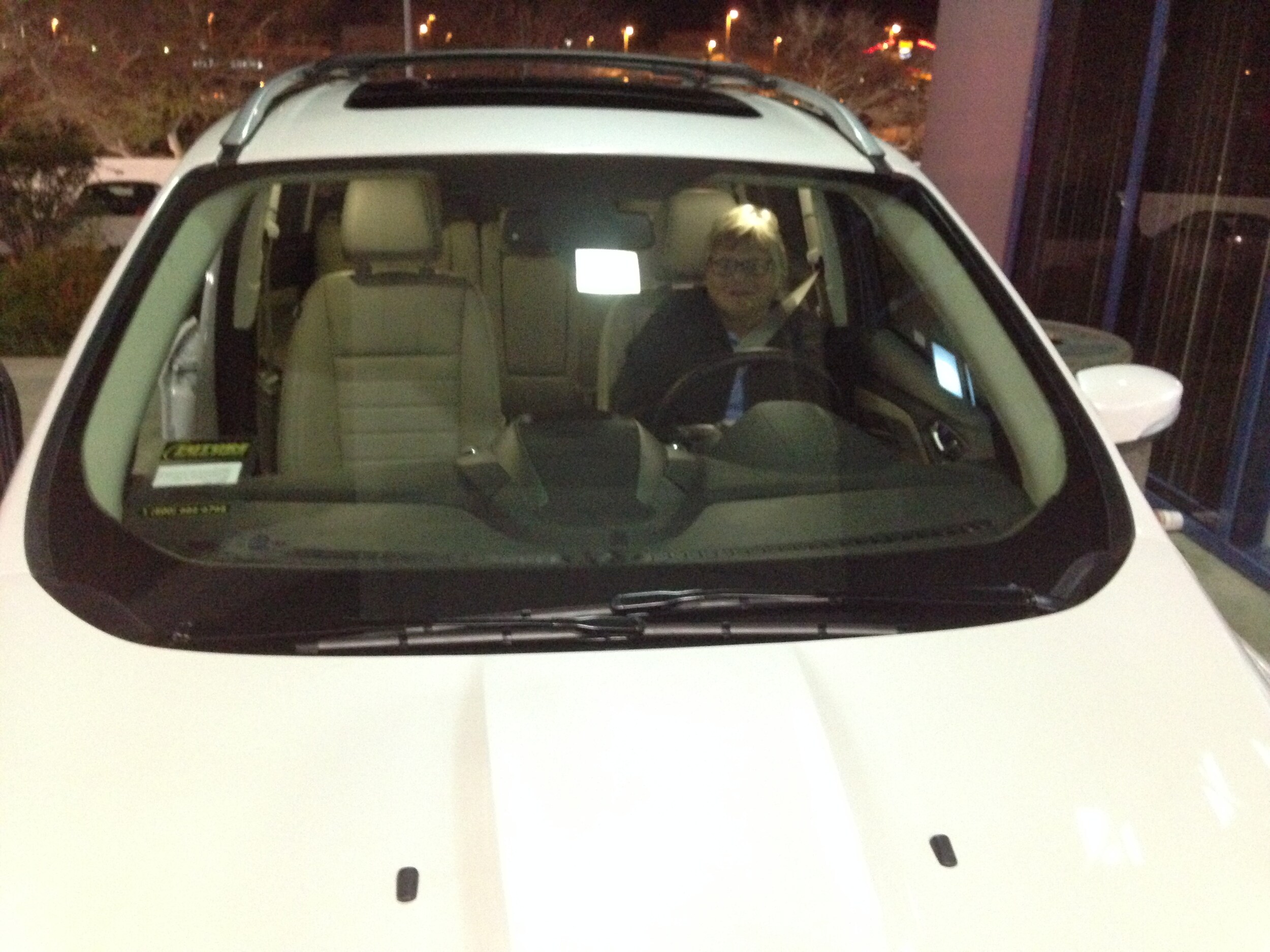 ---
JUDY G.:
My service advisor, Brigette Karen, was helpful, cheerful and easy to work with.
---
RONALD B:
Extremely easy to business with. Everyone has been particularly nice and shown concern. Have answered every question I have had, and work has been top notch.

---
JON R:
Brigitte is very good and knows what she if doing

---
WILLIAM D:
Brigitte Karen is my Service Advisor for both my '96 Ford Taurus LX and my 2010 Mustang GT Premium Convertible. I had BOTH cars serviced there at Future Roseville on February 4th and 5th respectively. Both appointments were perfect!! The weight on one of the Taurus tires had come off so Brigitte had the tech rebalance the tire/wheel at no charge since I recently bought the tires there. I like going to Brigitte because she cares about the work that is being done to my vehicle(s) and that is important to me. She is "your best sales person" as she makes the customer feel andunderstand what customer service really is. I plan to keep bringing each vehicle back to her for "the works" every 6 months. I appreciate her work ethic; she makes your dealership look really good every day with her professionalism and attention to details.

---
FARRAH P:
Bridgette is wonderful to work with.

---
VALERIE B:
video games to play, comfort of waiting room, and friendliness of
staff and service advisor

---
LAHOMA C:
Always excellent service. Very professional and friendly. The remodel looks great. Very comfortable.

---
JOHN L:
SERVICE ADVISER WAS GREAT TO ME, I THINK HE ACTUALLY FELT BAD THAT THEY COULDN'T RECREATE THE PROBLEM. AND THEY TRIED EVERYTHING HOPING THE PROBLEM DOESN'T COME BAD.

---
ANTHONY M:
Clean professional staff and environment. We have been customers for many years and continue to be satisfied.

---
ANDREA B:
I live in Sacramento near Watt Ave/Fair Oaks Blvd. Harrold Ford is much closer and a fine service center. I drive to Roseville because you have a comfortable & convenient place for me to wait/work with wifi access. Your larger operation also usually means I am in and out fairly quickly. Getting the car washed is an added bonus!

---
LAURA P:
Everyone is very friendly and professional

---
STEVEN S:
You guys did a great job. Both Jim and George were awesome

---
GARY B:
Courteous people that attending my service. Very professional.

---
ROCKNE G:
Service advisor Mr. Pacheco was outstanding.. Kept me up to date and was always interested on providing me with information about how things were coming along... I will be back because of his service. !!!! G

---
ANTHONY B:
Louis is the man. He keeps the customers needs and expectations as his first priority which is evident.

---
NANCY W:
Bridget was superb as usual and always makes my visit as painless as possible.

---
RICHARD W:
Service technician made me feel like one of the family.

---
ALAN D:
the personal service from Luis Legarda was exceptional. He made my visit very comfortable and answered all my questions in a professional manner.

---
N P.
When I complained about the CD-player in our new 2014 Explorer, Luis Legarda ordered us a new one, called us when it was here, then installed it for no charge (under warranty)...and even washed our vehicle! CD-player now works beautifully, as it should... We will return for routine servicing mid-April, before we leave on an extensive (6 to 7-week) driving trip across country.

---
SEAN R.
Great job and big thanks to Jason Parks

---
ROBERT B.
Rapid oil change on short notice at a great price. We love Tina!!

---
STEPHEN C:
And my wife was completely satisfied by the technicians who worked on her car.

---
KEVIN L:
The overall experience from start to finish was Fantastic! This is my 4th or 5th purchase from Future Ford Roseville not including my sons first new car which he was able to finance on his own last year from Future Ford. I'm sure we will be back again the next time we are in need of a new car. Thanks Robert and Don for all your help

---
JOHN L:
Tony was very helpful and Patient throughout the sales process. Very good guys all around.

---
RUSSELL S:
My car was done very quickly and the waiting area was nice to wait in. Brigitte my service person was a pleasure to work with. She was very nice and informative.

---
GARY C.
Talked to Barney in service and I was blown away at the amount of critical information he gave me on the proper operation of my recently purchased F-250 diesel pickup truck. He is a person that I hope will always be there when I bring my diesel in for service or have a question on the operation of my truck. Please recognize this person for taking the time and for caring enough to go all the way with me to make sure I knew all the critical operation instructions to perform in order to keep my truck in top runnig condition. This is my first Ford purchase and my first vehicle from Future Ford and it will not be my last. Thank you, Gary & Leslye C,
Georgetown, CA.

---
RICHARD S:
We arrived late and Steve Rinelli did an outstanding job taking care of the problem. The level of attention was above and beyond anything I could ever have expected.

---
DEAN B.
Overall pleasant experience. Great selection of vehicles. Fair price. Sales staff eager to please. Thanks.

---
RANDALL B.
Down to earth staff, trustworthy people. Great experience.

---
JOSEPH M:
All the staff were polite and attentive.

---
KENNETH W:
Brent (Sales) was extremely friendly, polite & caring while being professional. He really was nice to work with. Mike D'Angelo clearly wants to make a sale but wants the customer to be happy at the same time. He was great to negotiate with and treated us very well. Frank in financing is ver polite & professional along with being caring. Shawn is service is also a pleasure to work with. Your entire staff aimed to make sure that the customers are happy as soon as they walk in the door and everyone walking around are always polite and concerned if you have been help. You have a great staff to represent Future Ford.

---
MICHELE C:
No haggle over my trade in value, and short time (less than 2 hrs) from start to finish.

---
ROBERT B:
Mark was GREAT.... No pressure, very informative and helpful. He made us feel comfortable with the purchase and the vehicle.

---
SANDRA M:
Very conscientious and knowledgeable service person..Shawn at Future Ford.

---
Customer: 
Mr. and Mrs. Preston of Rocklin, CA
| Vehicle: 
2014 Ford Fusion
| Sales: 
Joe Richardson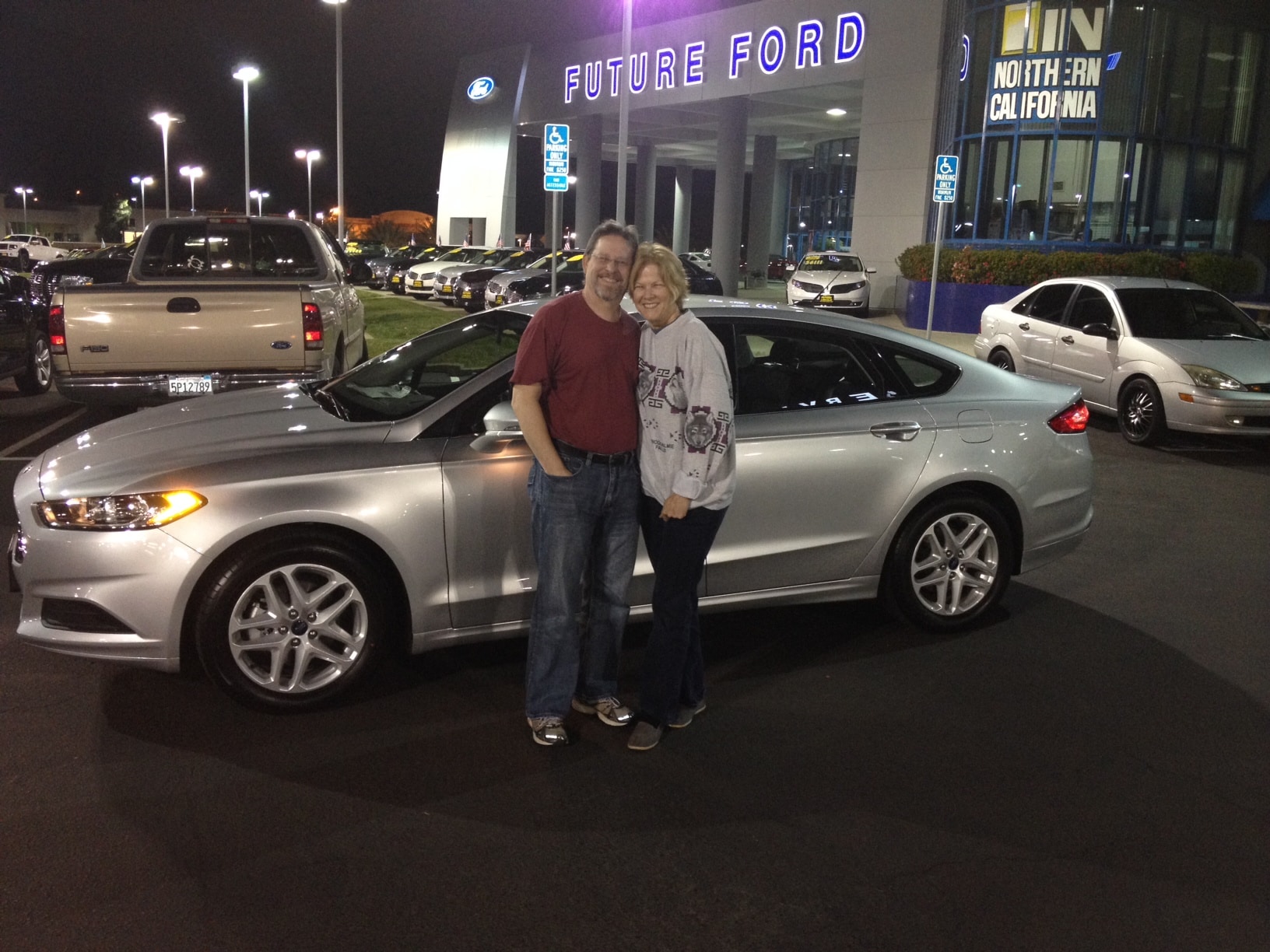 ---
Customer: 
Mr. and Mrs. Mustain of Sacramento, CA
| Vehicle: 
2010 Ford Edge
\ Sales:
Joe Richardson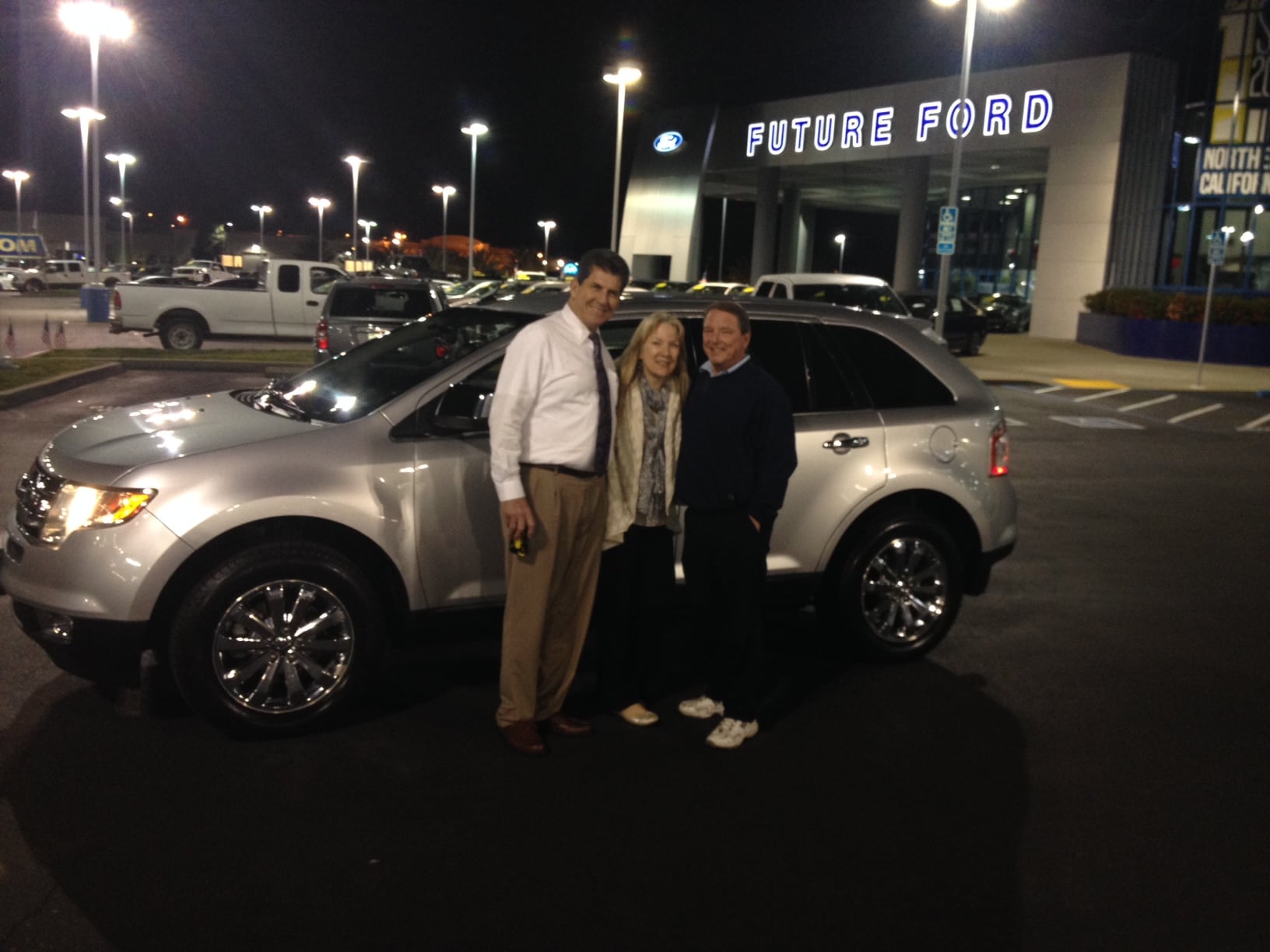 ---
Customer: 
Brandon Gage of Oroville, CA
| Vehicle: 
2014 Ford Focus ST
| Sales: 
Robert Duran
---
Customer: 
Paul and his father in law Paul of Grass Valley, CA
| Vehicle: 
2014 Ford Focus SE
| Sales: 
Sharif and Cj Rubio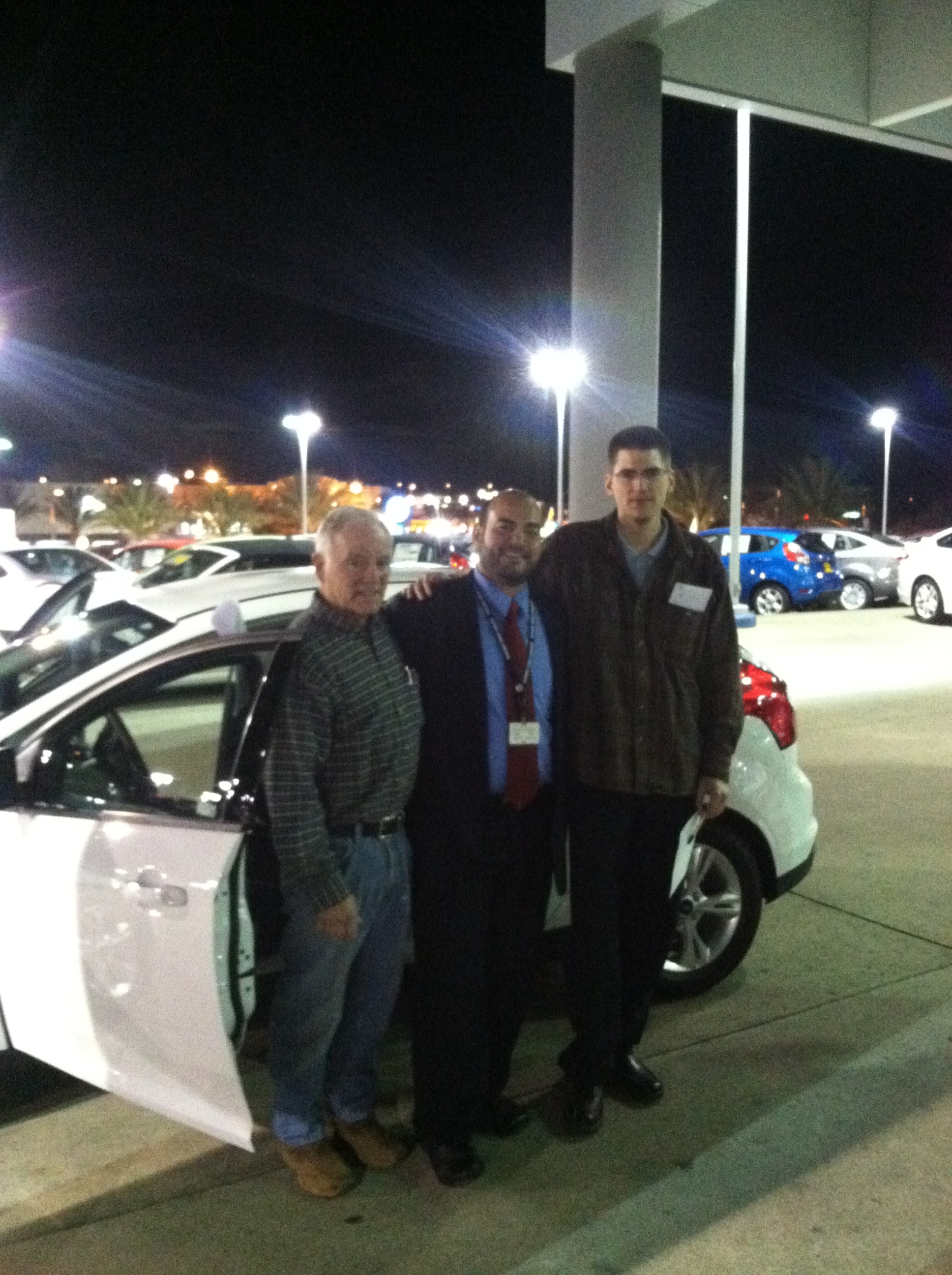 ---
Customer: 
Etta Ellis
| Vehicle: 
2014 Lincoln MKZ
| Sales: 
Brandon Bass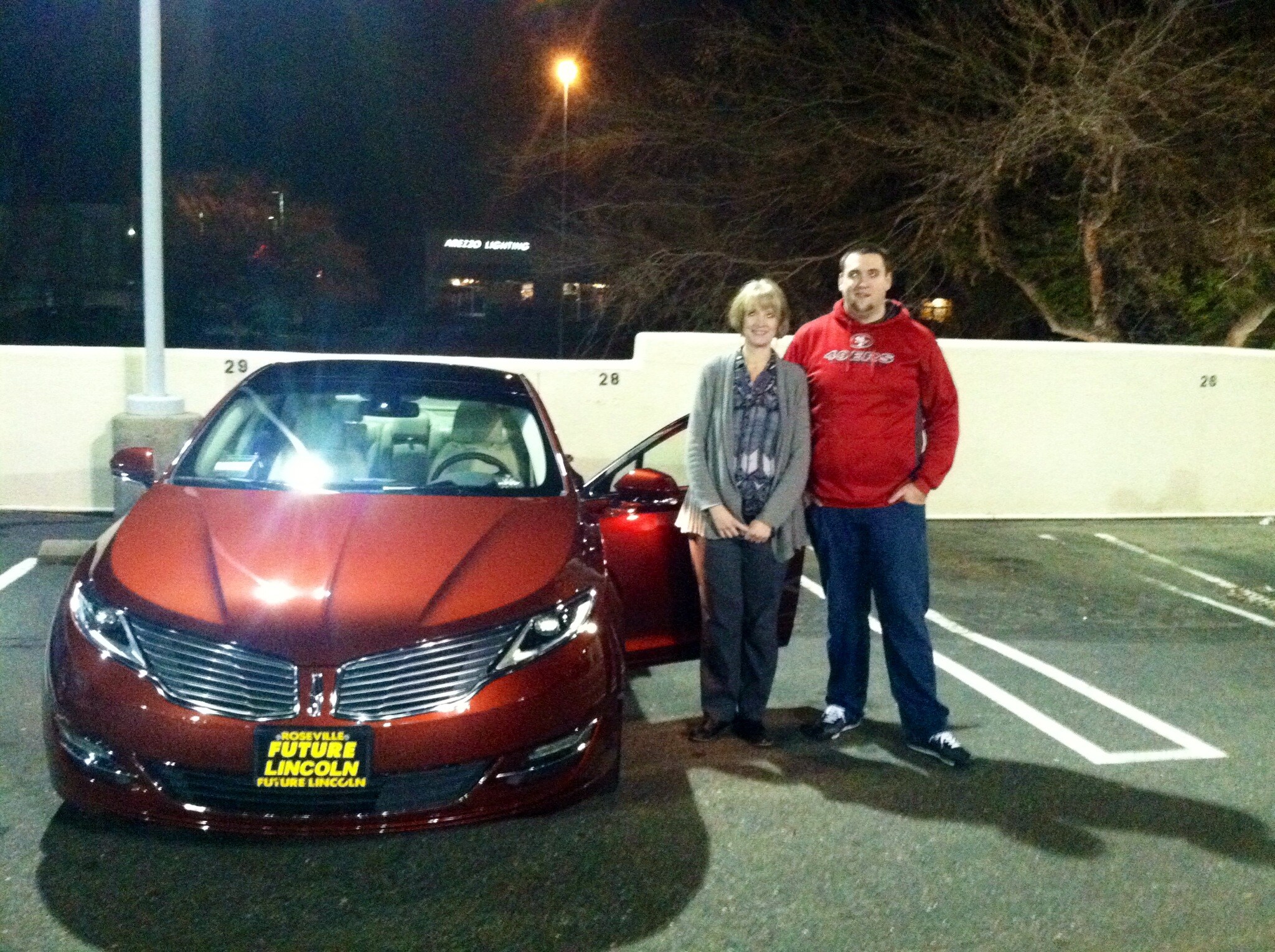 ---
Customer: 
Ron and Karen Cleveland of Lincoln, CA
| Vehicle: 
2013 Ford Fusion
| Sales:
Tony Lozano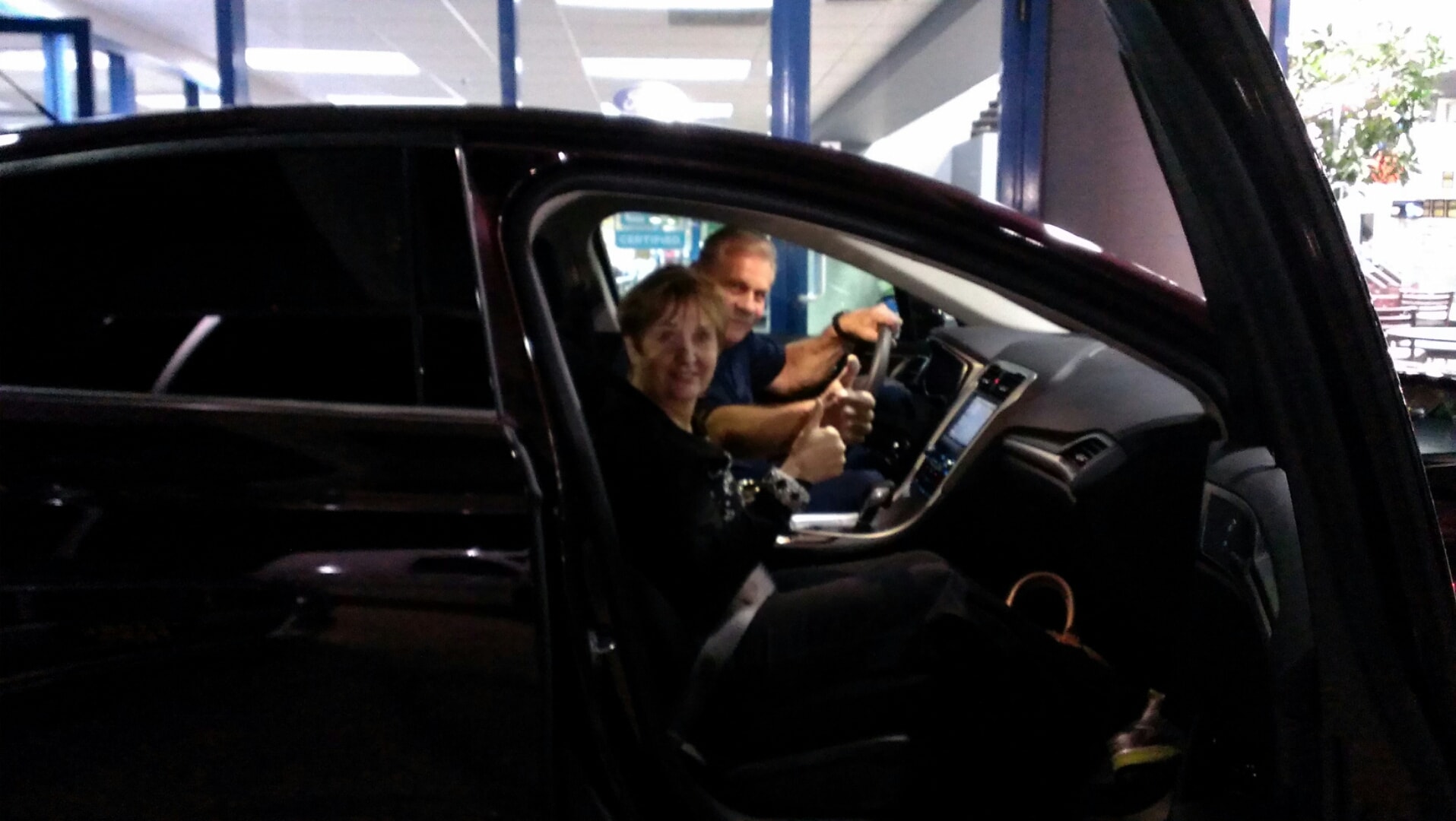 ---
Customer: 
Barry and Lynette Atkinson of Rocklin CA
| Vehicle: 
Certified Pre-Owned 2013 Ford F150 4x4 EcoBoost
| Sales:
Tony Lozano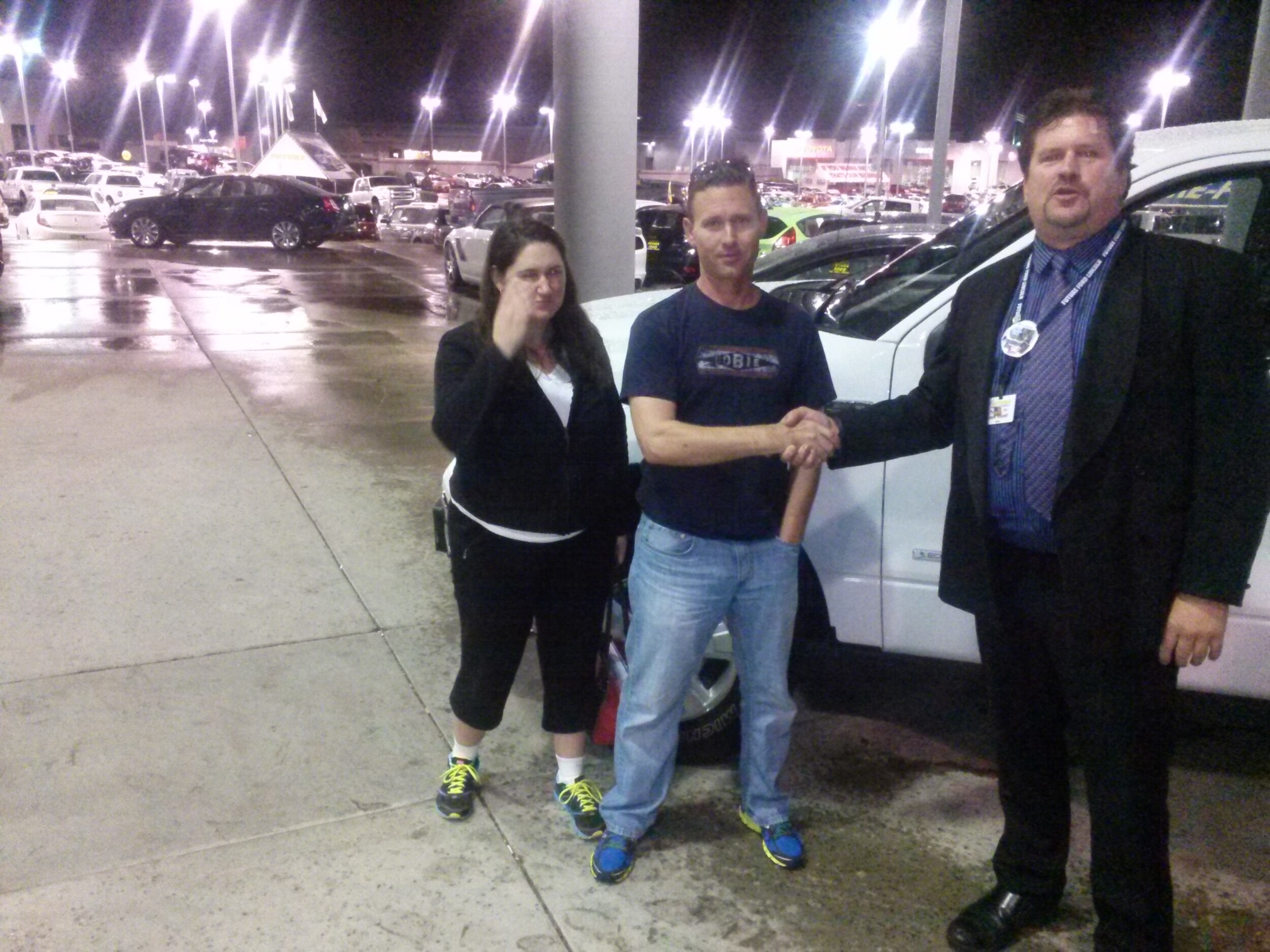 ---
Customer: 
Kevin and Yvonne Anderson of Roseville, CA
| Vehicle: 
2014 Ford Edge
| Sales:
Tony Lozano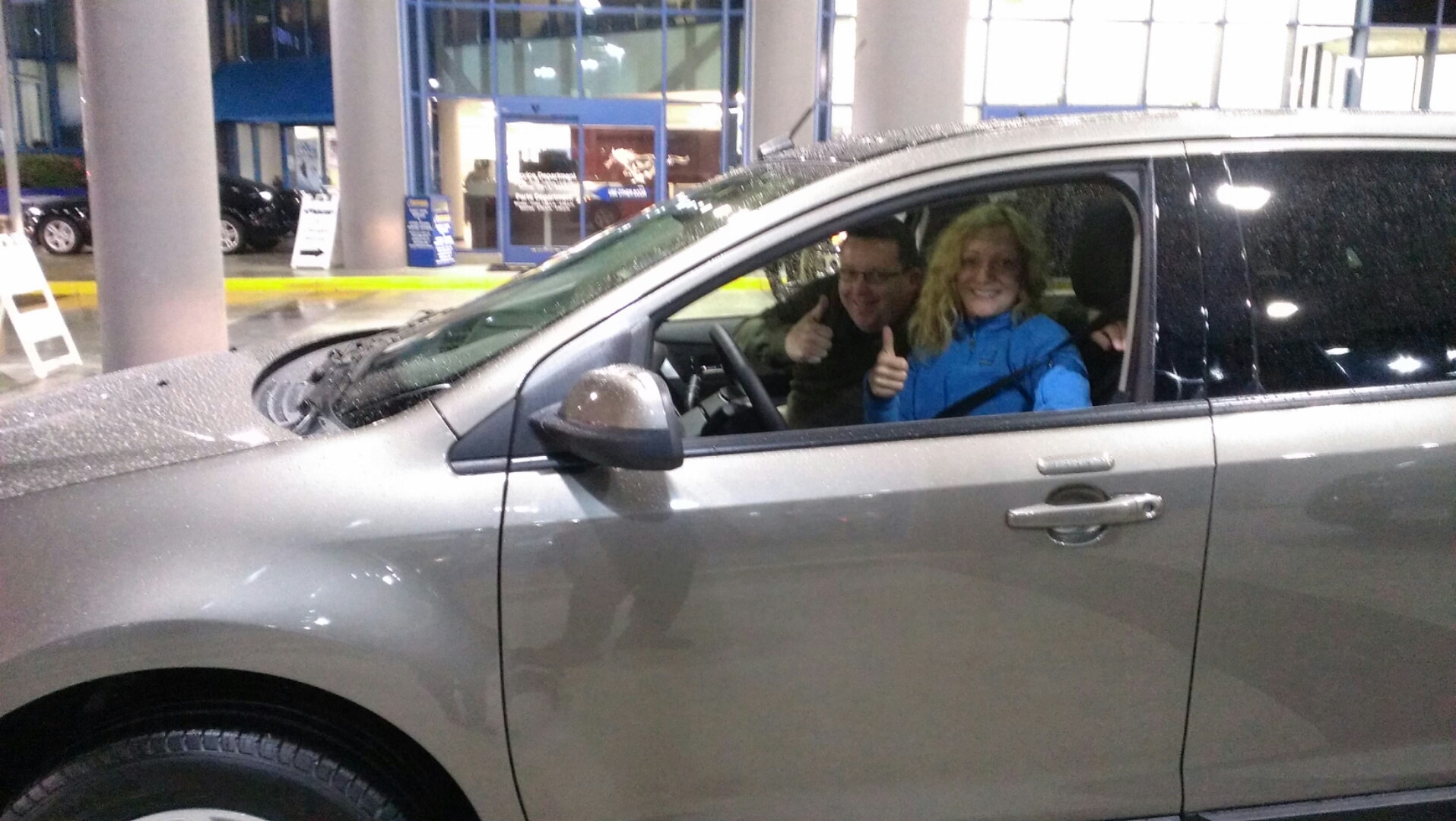 ---
Customer: 
Chris Morton of Citrus Heights, CA
|  Vehicle:  
2014 Ford F150 Pickup
| Sales: 
CJ Rubio

---
Customer:  
Dan DeGeorge of Antelope, CA
|  Vehicle:  
2014 Ford Fiesta
| Sales:  
Robert Duran
---
Customer:  
Rod Scott from AZ
| Vehicle:  
2014 Ford F250 Platinum
| Sales:  
Robert Duran
---
Customer: 
Mrs. Almuete
| Vehicle:
2014 Ford Escape
| Sales: 
Joe Richardson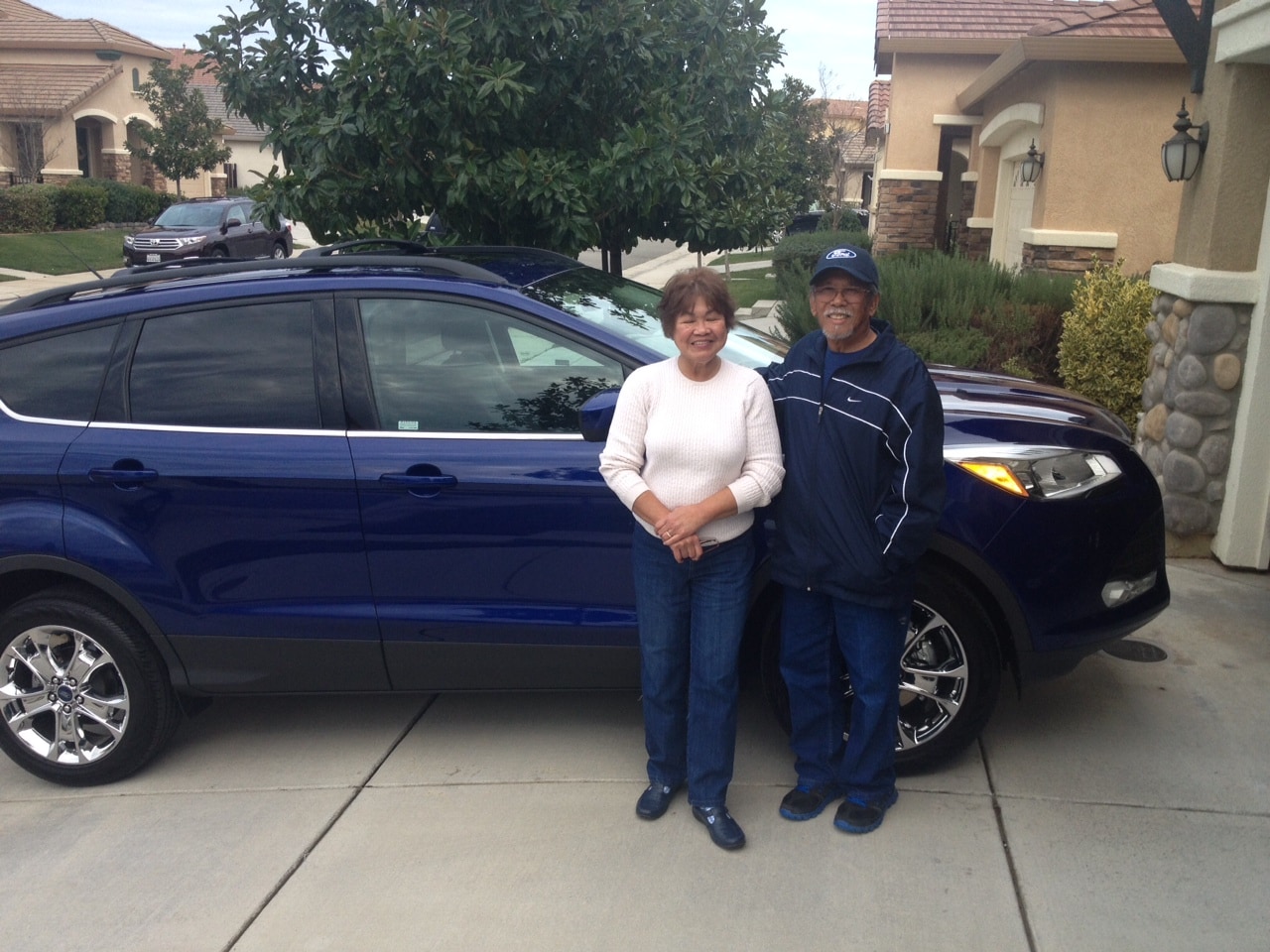 ---
Customer: 
George Plant of Jackson California
| Vehicle: 
2012 Ford Escape
| Sales: 
Dino/Jack Rissell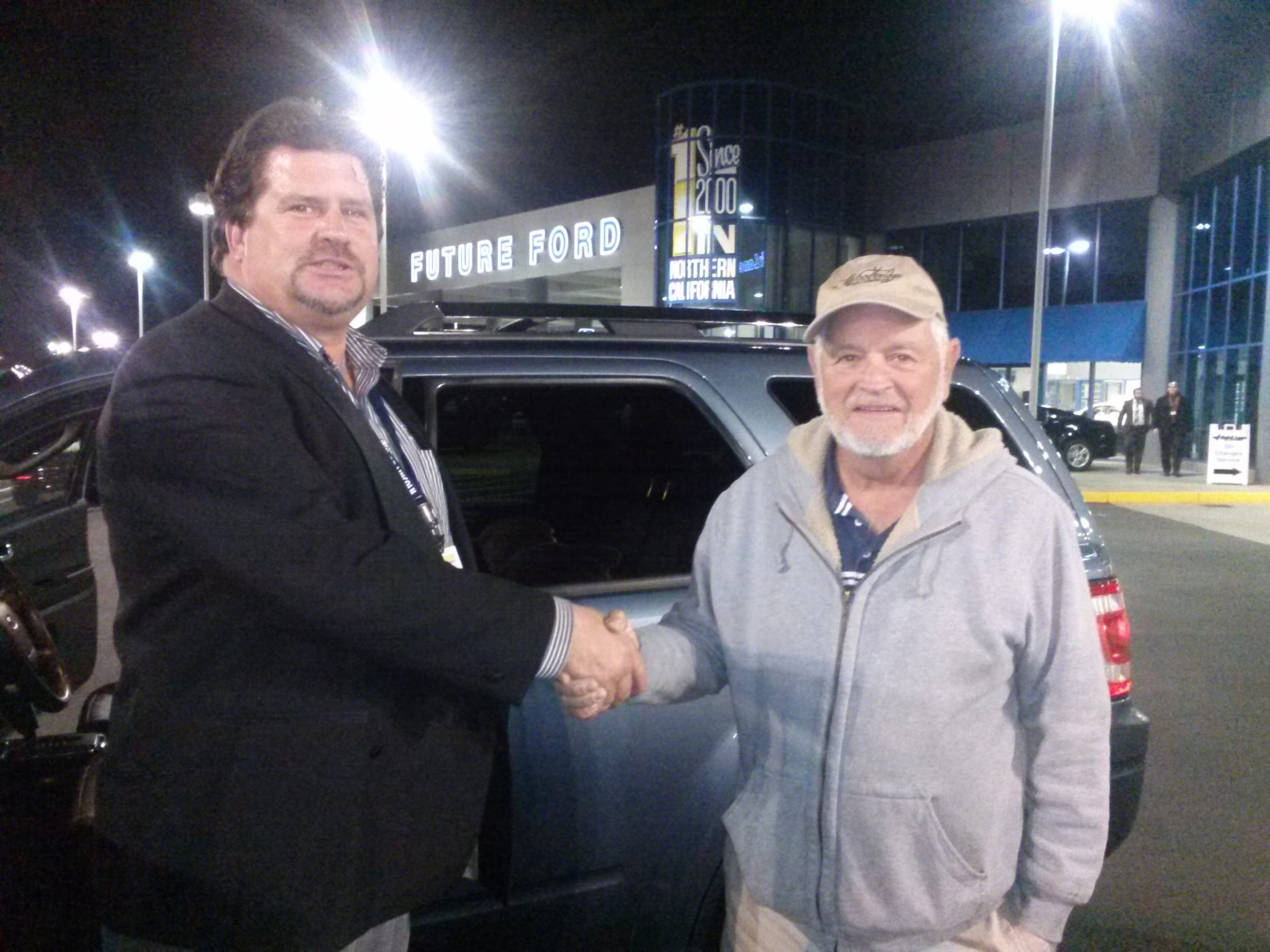 ---
Customer:  Matt Monnier  of Lincoln, CA | Vehicle:  2014 Ford F250 | Sales:  Robert Duran
 
---
Customer: 
Joel and Tracy Anderson of Pleasant Hill, CA
|  Vehicle: 
Certified PreOwned 2012 Ford Edge
| Sales: 
Tony Lozano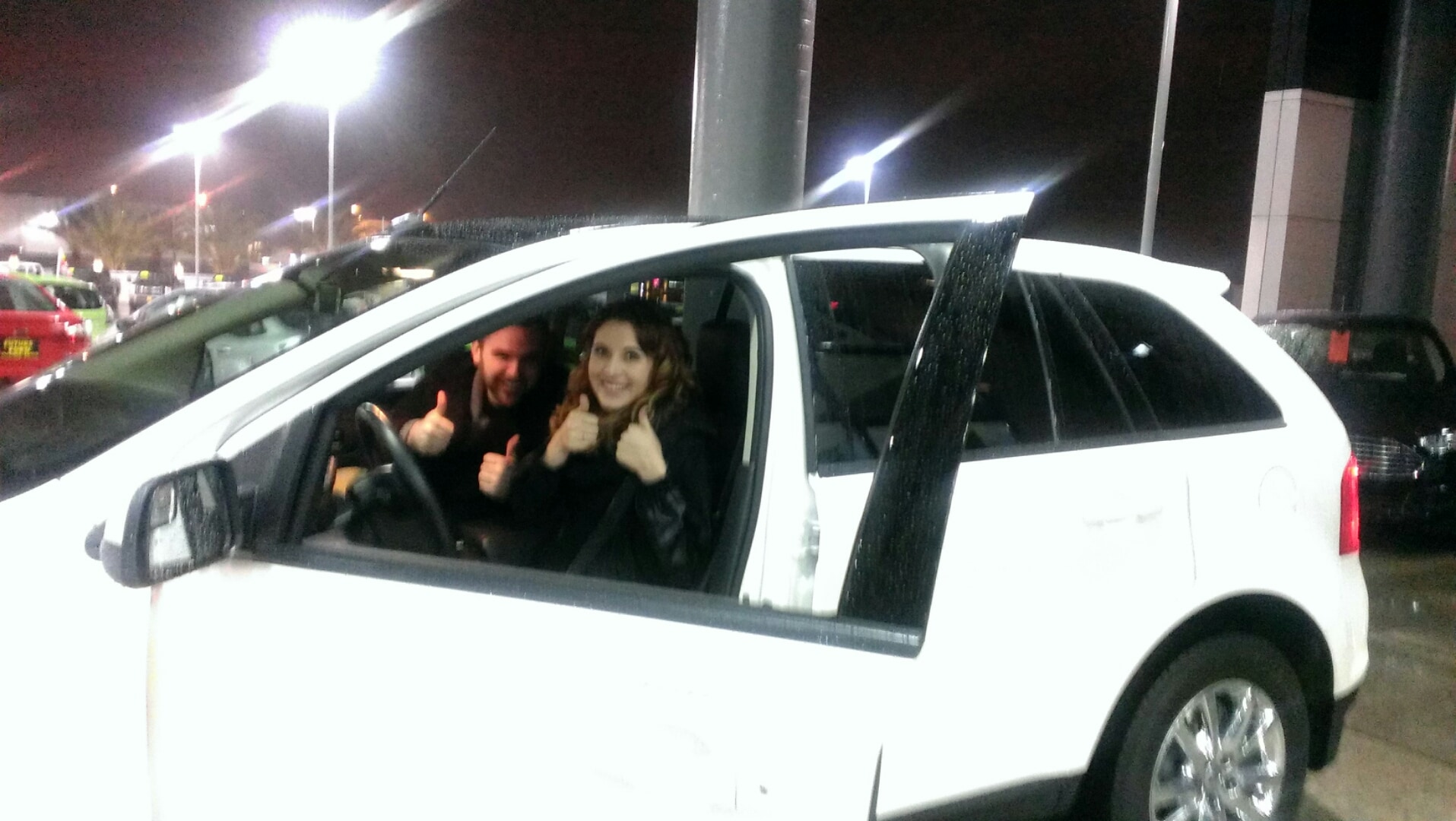 ---
Customer: 
Correa
|  Vehicle: 
2011 Ford Fiesta
|
Sales:  Jack Rissell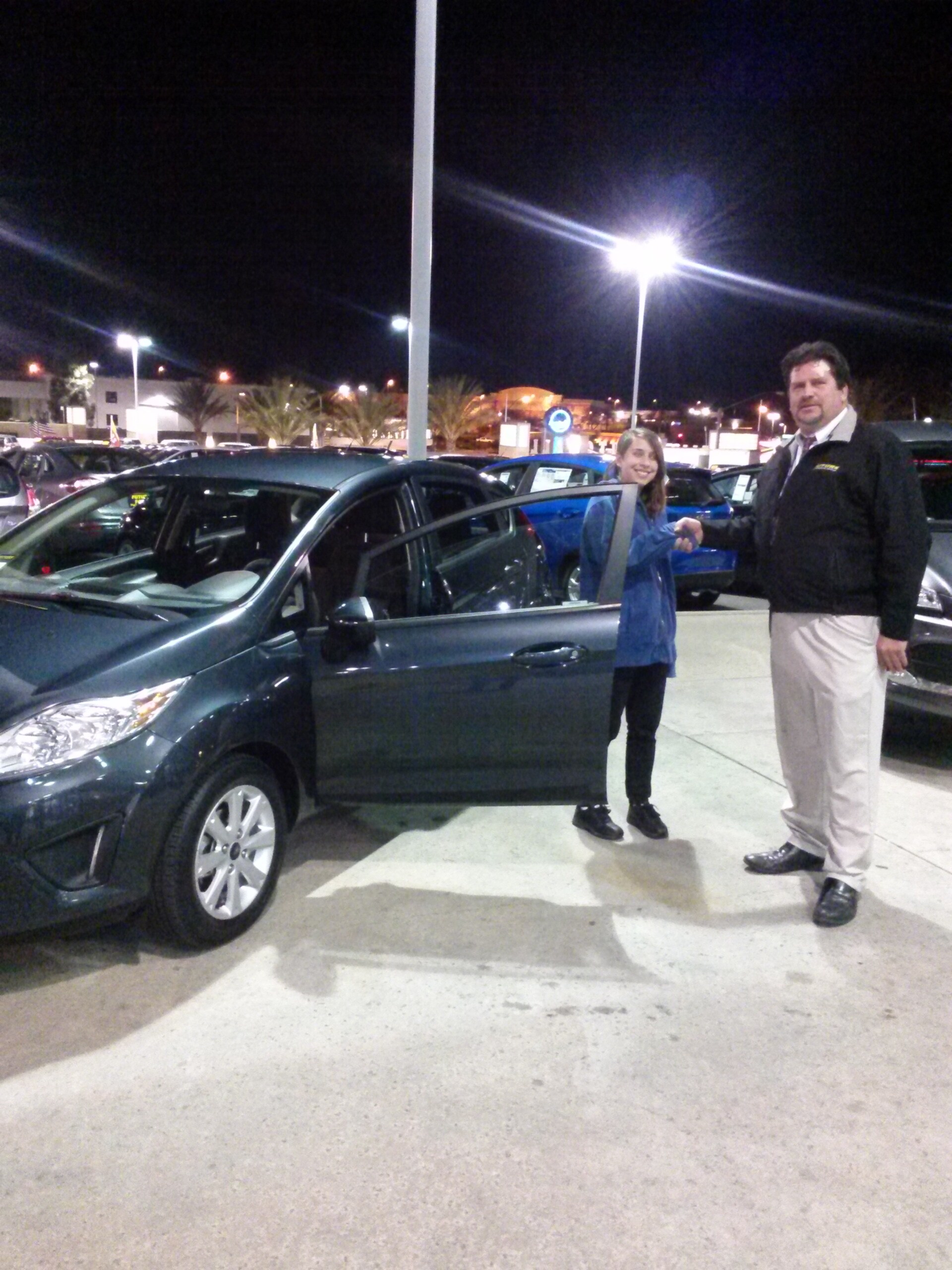 ---
Customer:  Melinda Bennett of Blairsden, CA | Vehicle:  2014 Lincoln MKS | Sales:  John McClure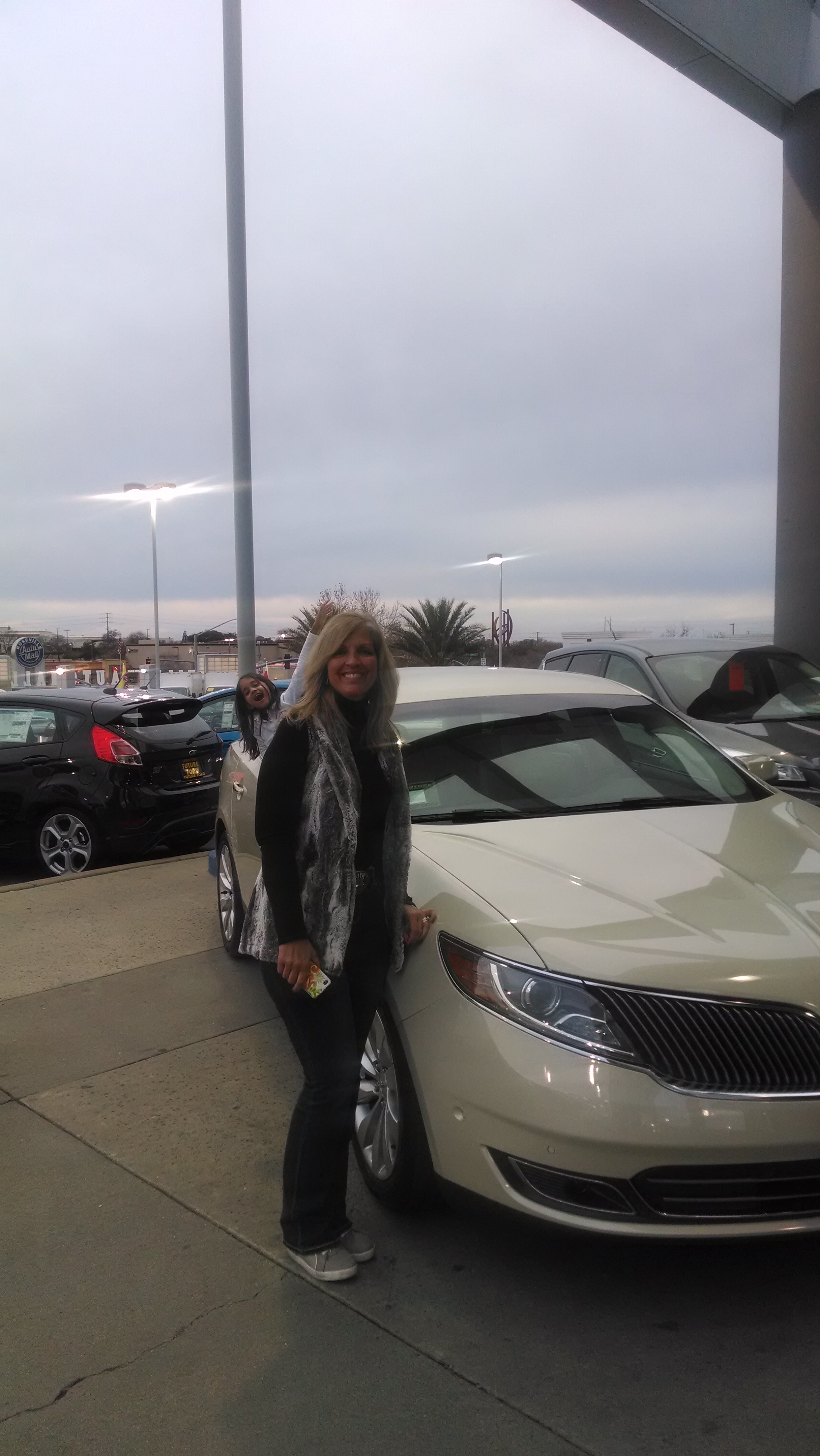 ---
Customer:  Janis Hendrick of Atascadero, CA | Vehicle:  2014 Ford Escape | Sales:  Curt Scarbrough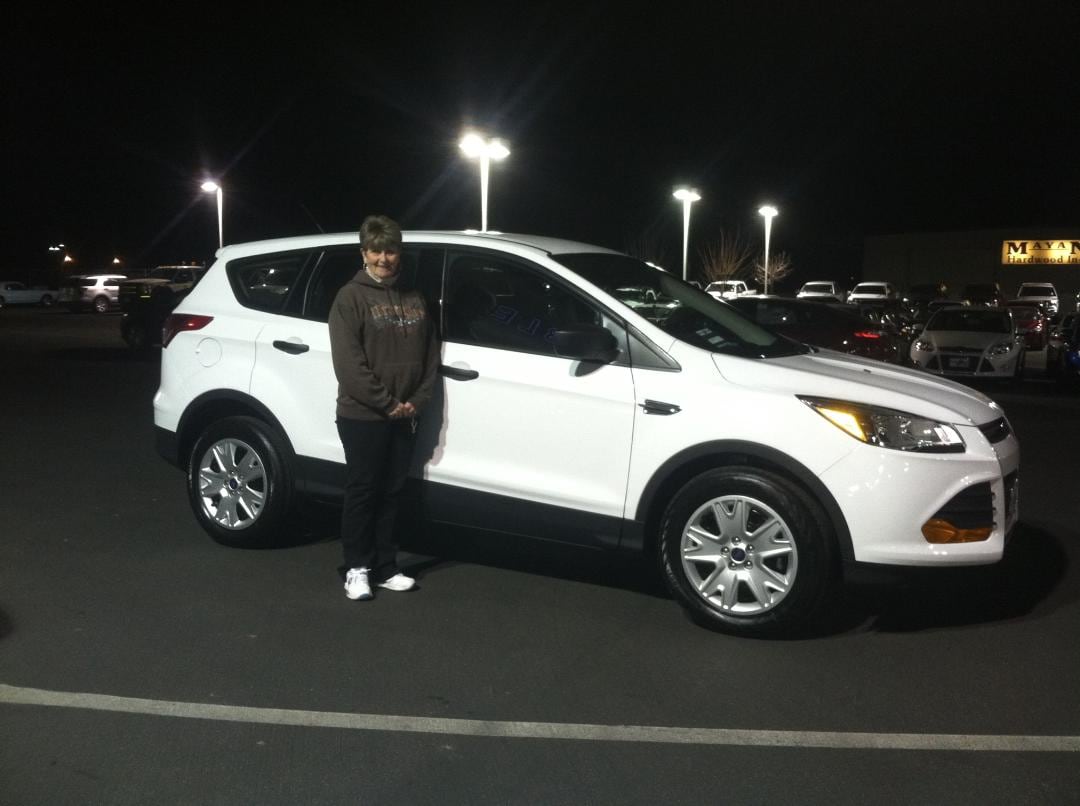 ---
Customer: Harrison and Brenda Woolfolk of Granite Bay, CA |  Vehicle:  2014 Ford Fusion | Sales:  Mark Anaya

---
Customer:  Christina Romero of Antelope, CA |  Vehicle:  2014 Ford Explorer |  Sales:  Mark Anaya
---
Customer:  Kelly Findlay of Orangevale, CA | Vehicle:  2014 Ford Escape | Sales:  Brad Crisanty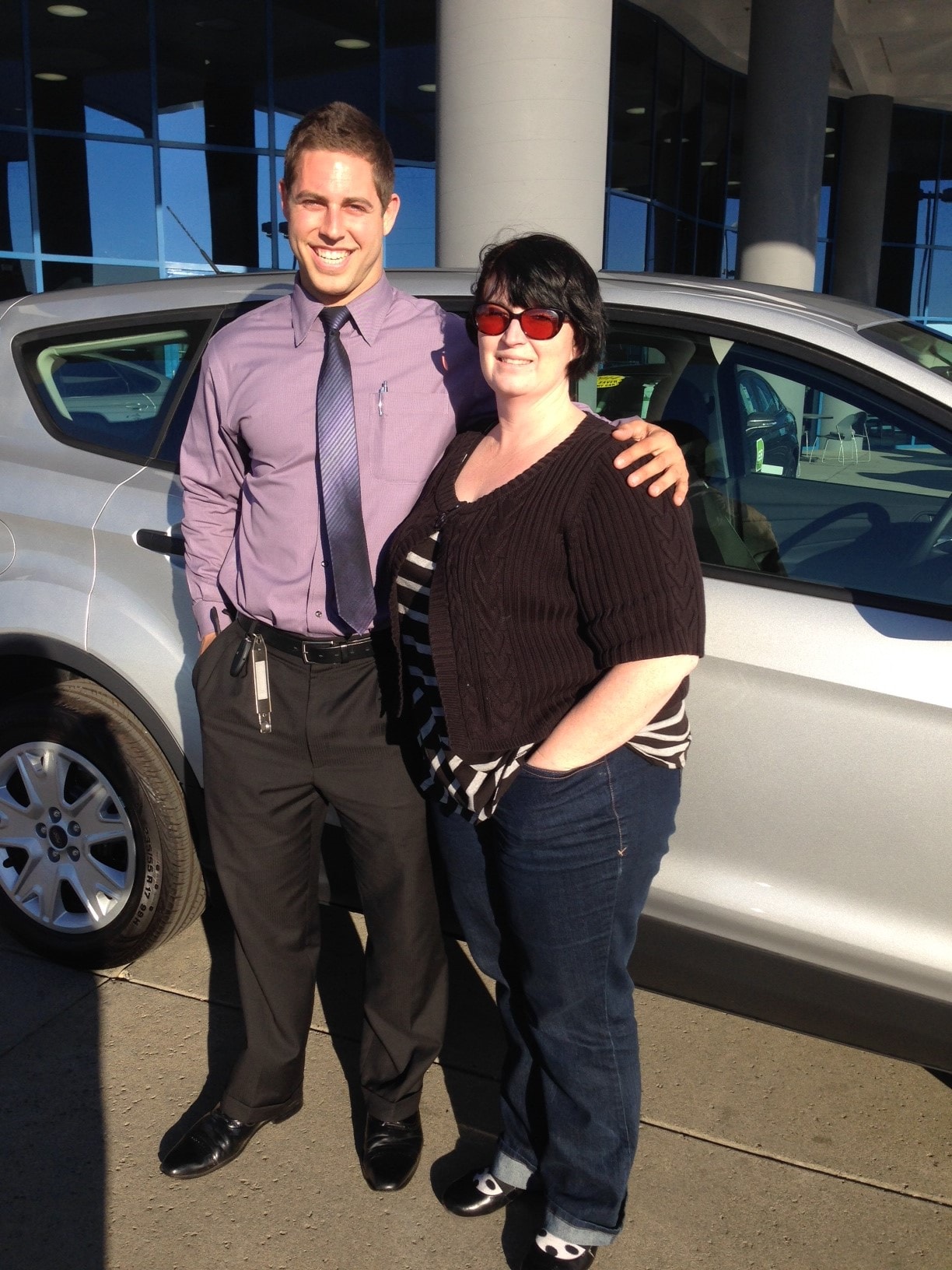 ---
Customer:  Nick Tamantini of Lone, CA | Vehicle:  2004 Ford F250 Super Duty Extended Cab | Sales:  Brad Crisanty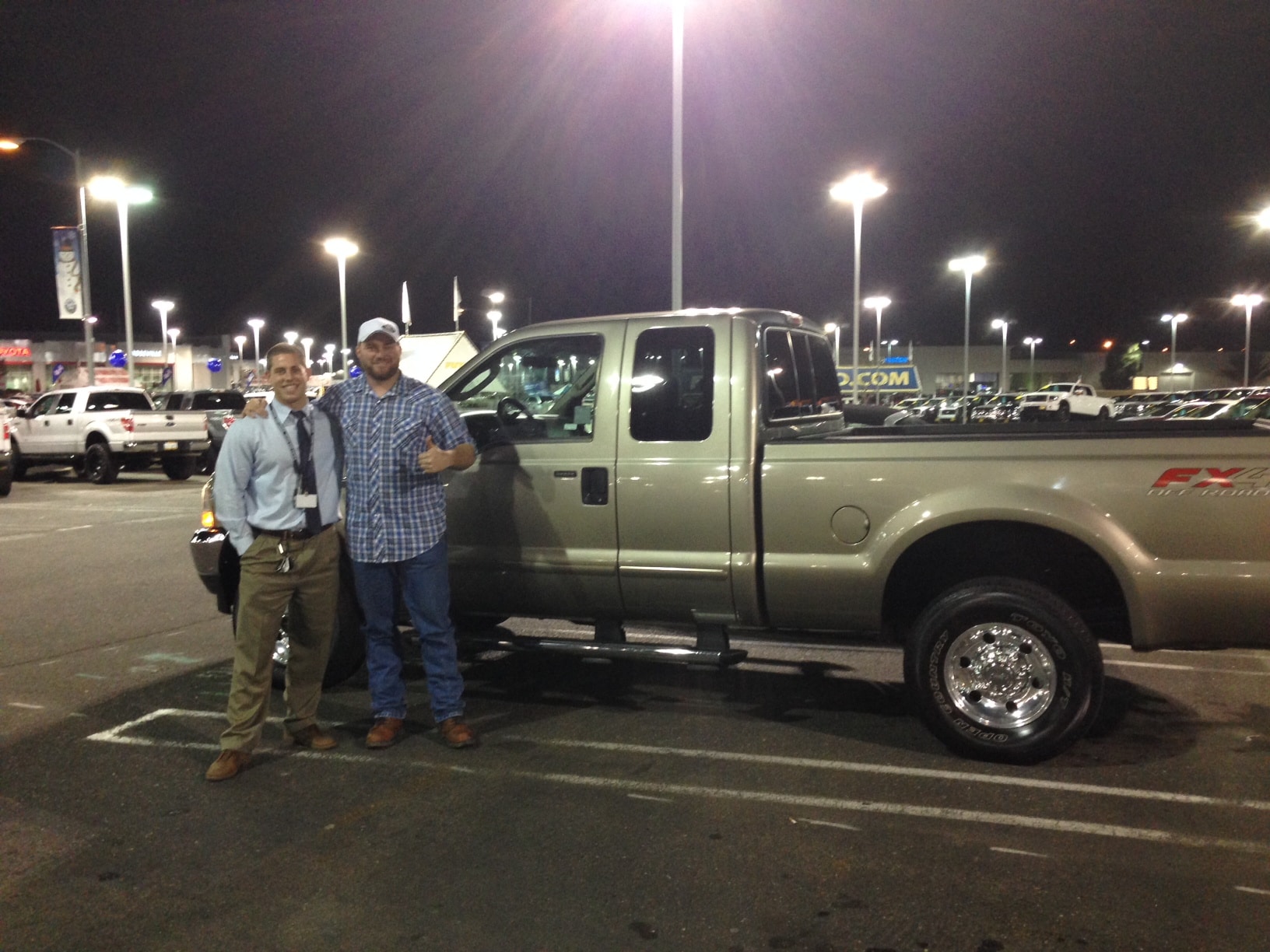 ---
Customer:  Gary Souza of Rio Linda, CA | Vehicle:  2008 Ford Expedition | Sales:  Brad Crisanty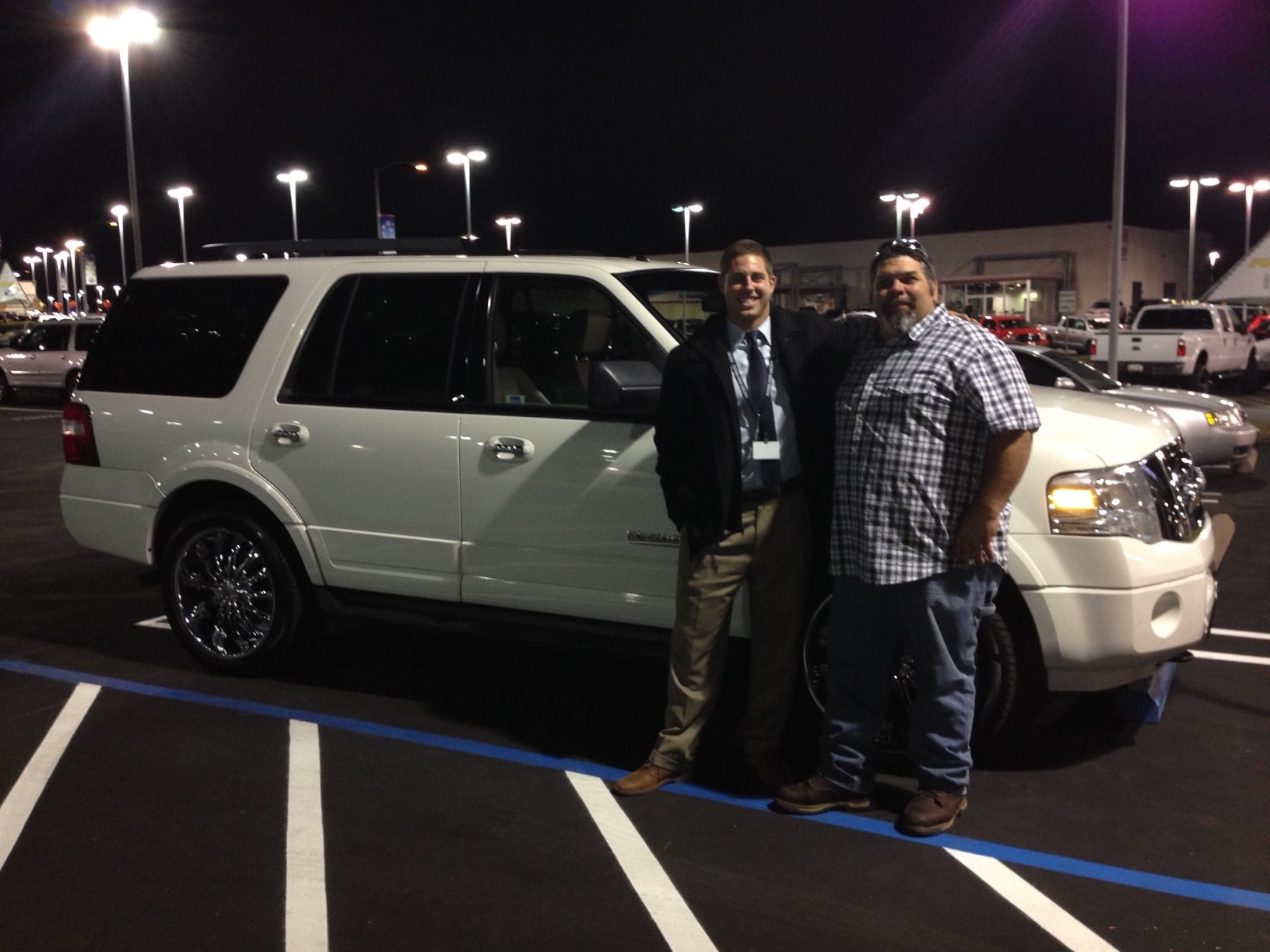 ---
Customer:  Danielle and Orlandous Dortch of Sacramento, CA |  Vehicle:  Certified Pre Owned 2013 Ford Focus | Sales:  Brad Crisanty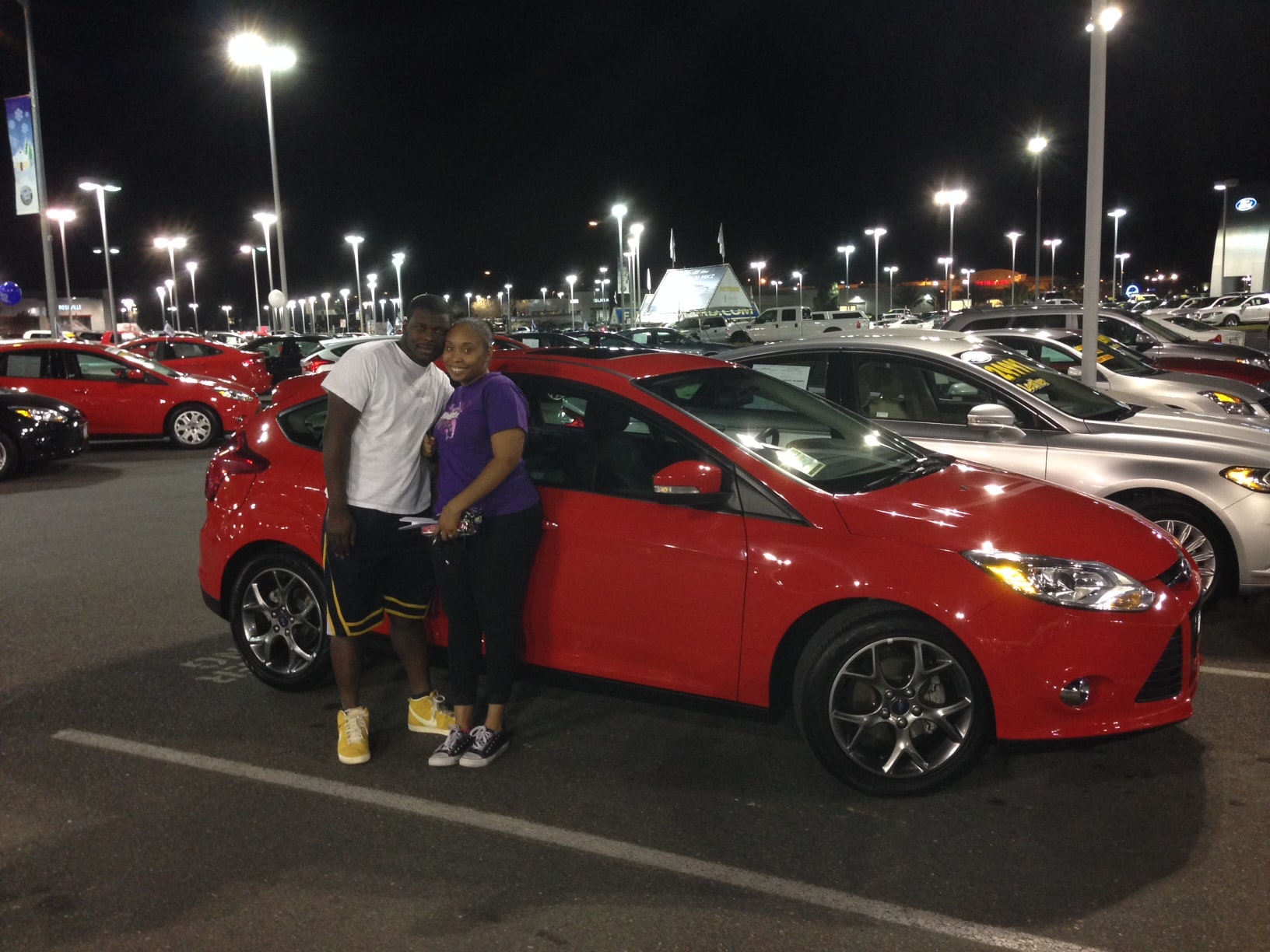 ---
Customer:  Abigail Burke of Granite Bay, CA | Vehicle:  2014 Ford Explorer | Sales:  Eric Niederberger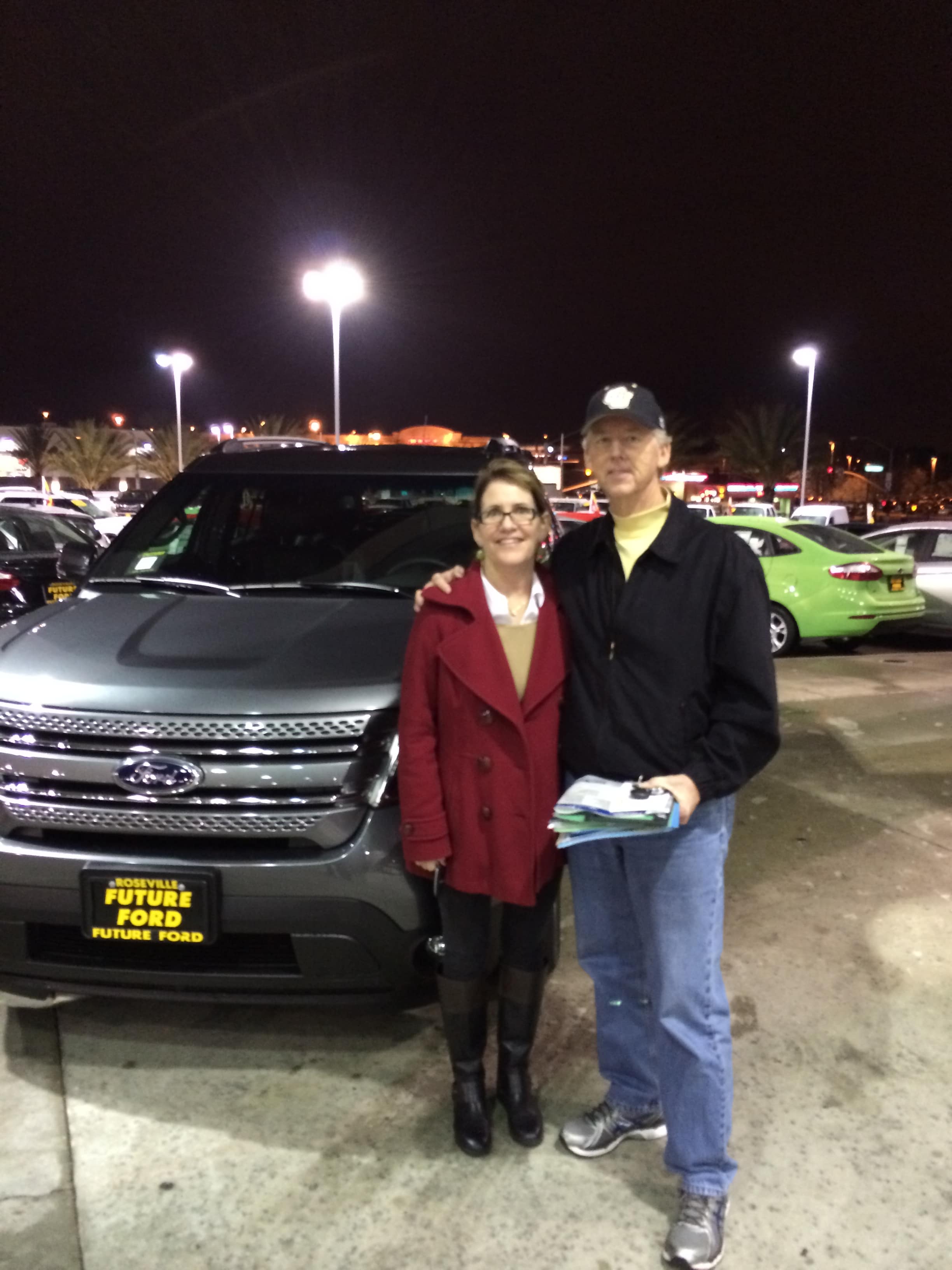 ---
Customer:  Bruce and Janet Friedrich of Lincoln, CA  | Vehicle:  2014 Ford Escape | Sales:  Greg Fiscus
 

---
Customer: 
David and Mason Jacques of Roseville, CA
| Vehicle: 
2014 Ford Escape Titanium
|
Sales:  Matt Steinman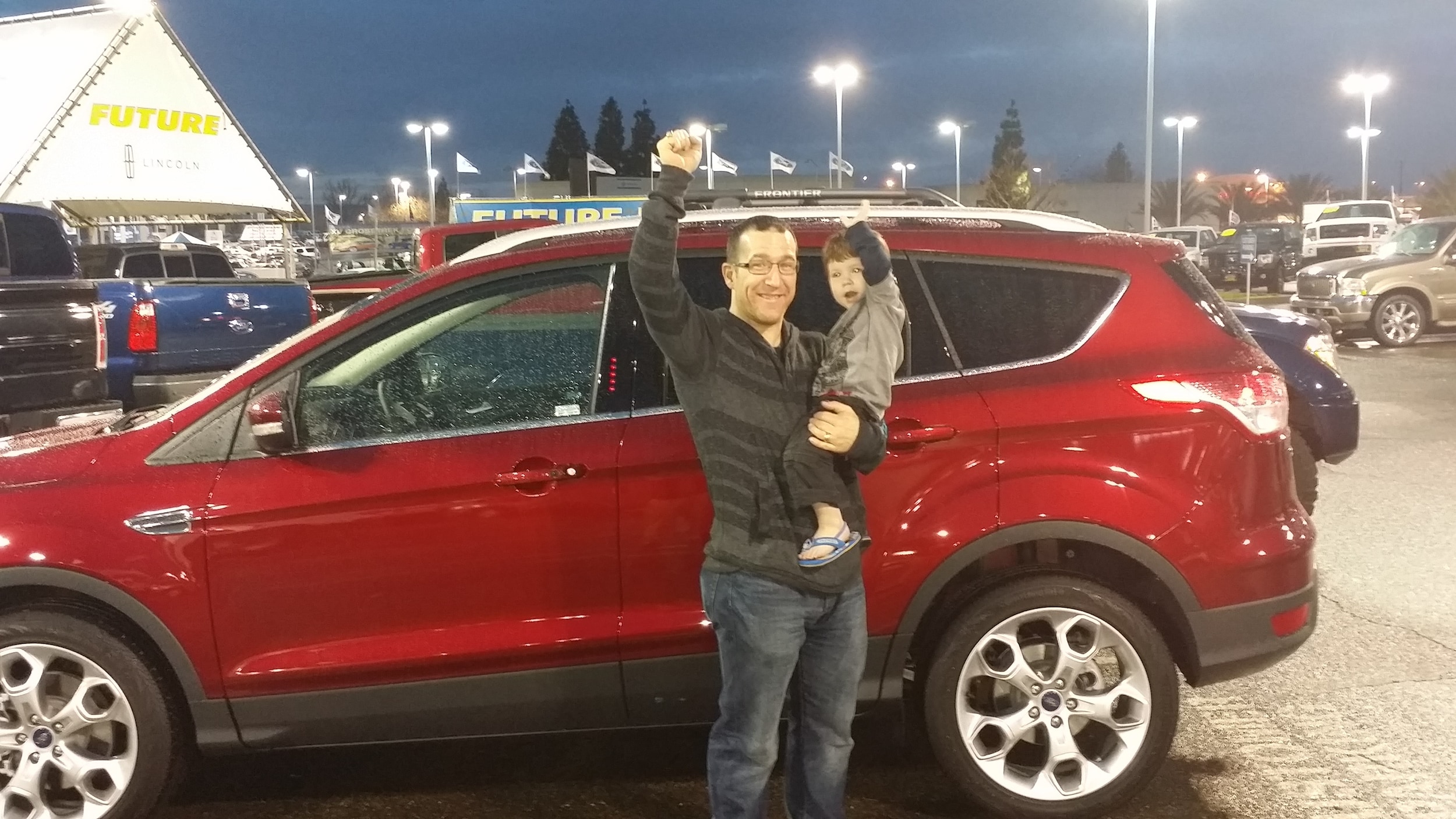 ---
Customer: 
Ethan, Raina, Chris and Gaby Autrey of Wallace, CA
| Vehicle: 
Certified Pre-Owned 2013 Ford Fusion SE
| Sales: 
Ted Kunda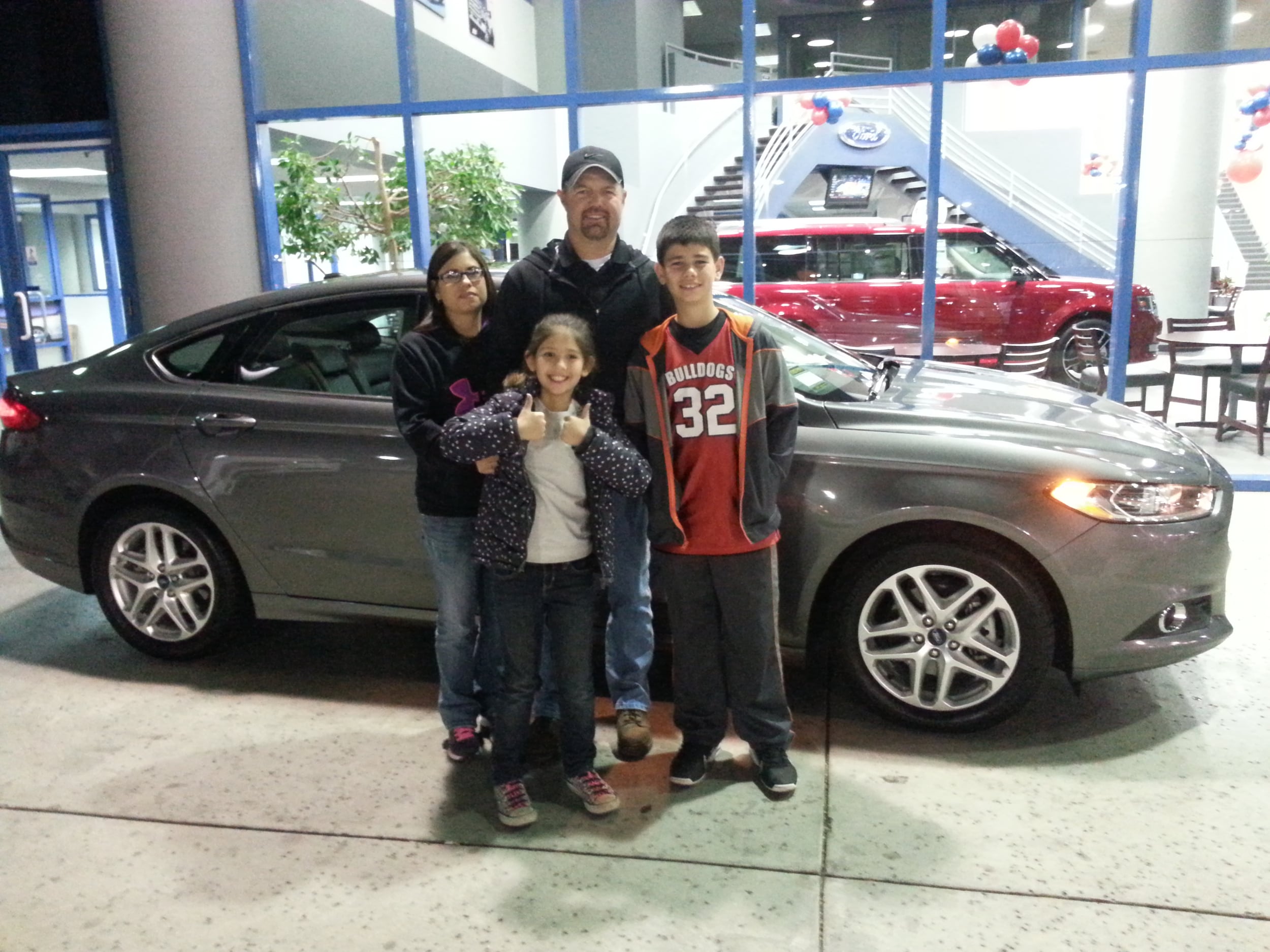 ---
Customer: 
Patricia Johle of Sacramento, CA
| Vehicle: 
2013 Lincoln MKZ
| Sales: 
AJ Vidlund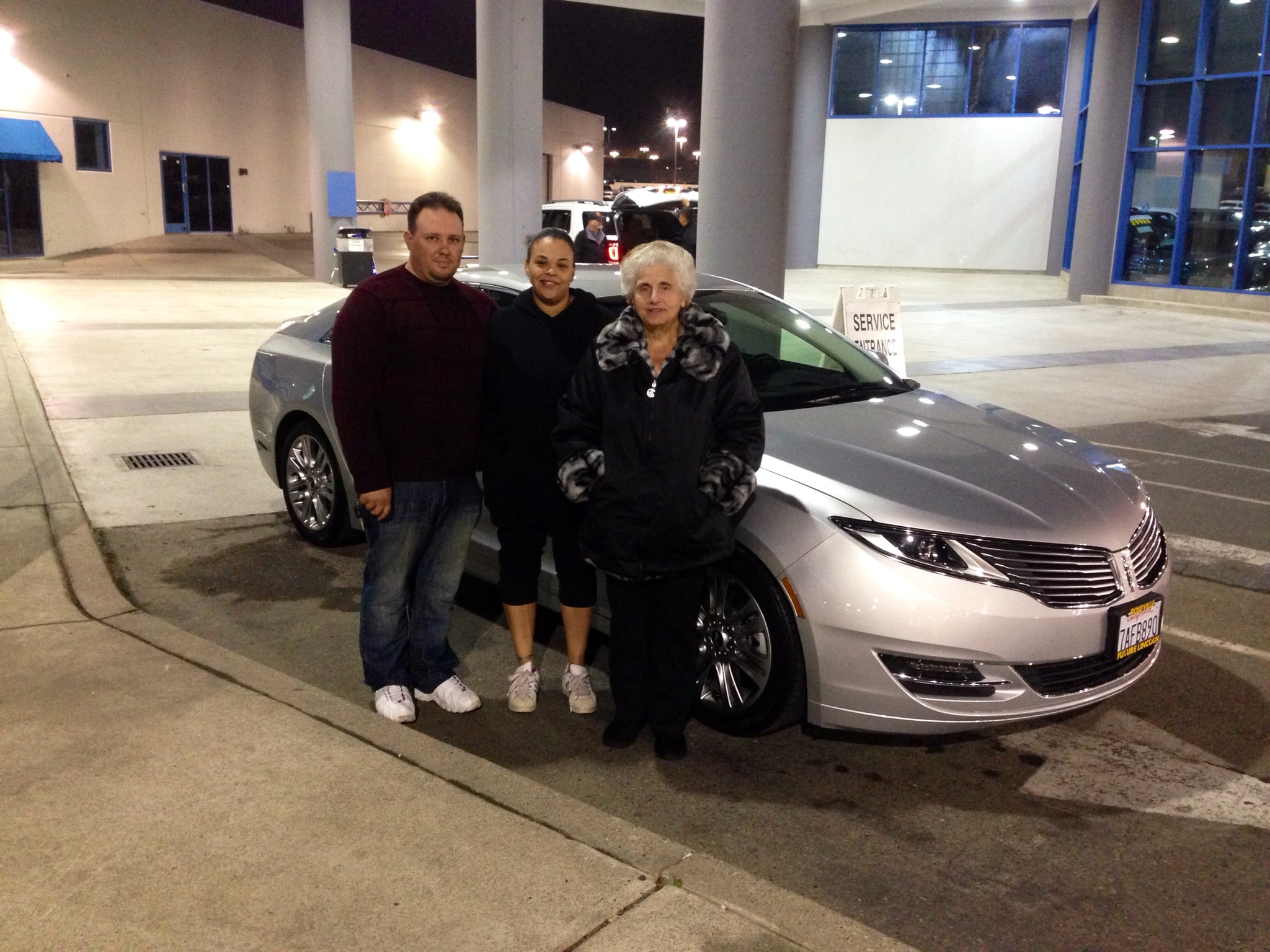 ---
Customer: 
Katie Thorstad of Orangevale, CA
| Vehicle: 
2012 Ford Focus
| Sales: 
AJ Vidlund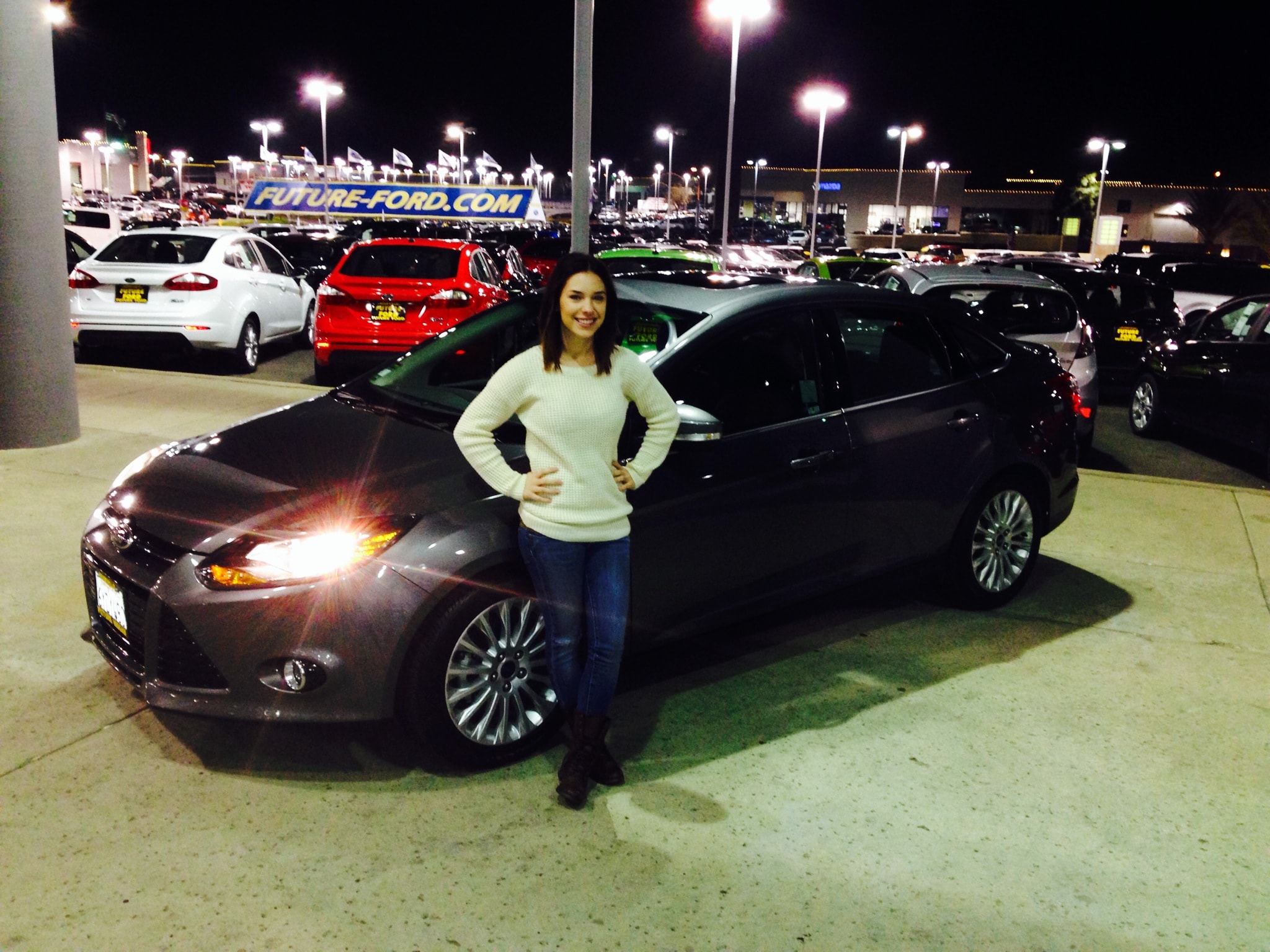 ---
Customer: 
Eddie Colbleigh of Galt, CA
| Vehicle: 
2004 GMC Yukon Denali
| Sales: 
AJ Vidlund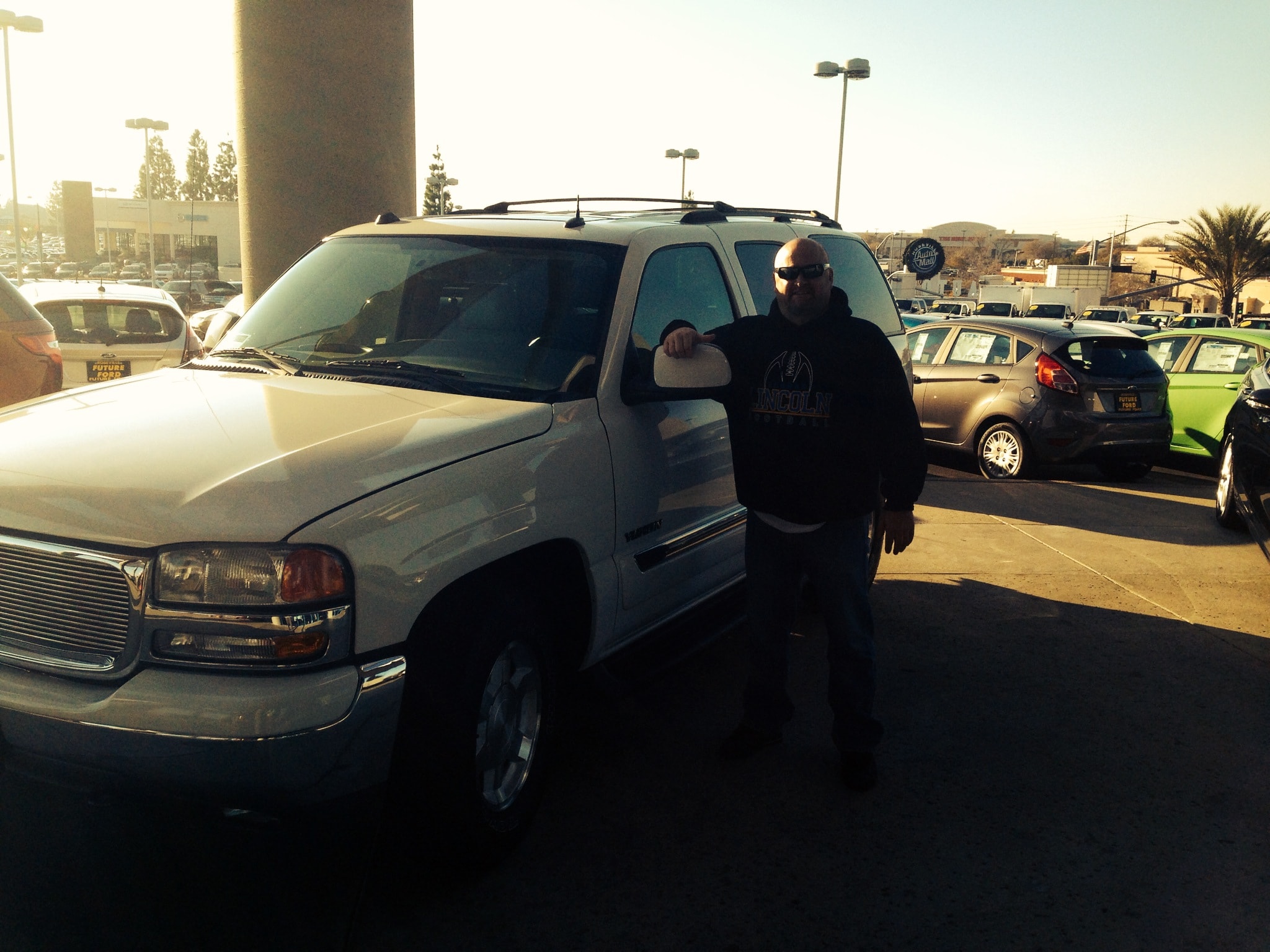 ---
Customer: 
Cheryl Oliver of Lincoln, CA
| Vehicle: 
2013 Ford Fusion Titanium
| Sales: 
AJ Vidlund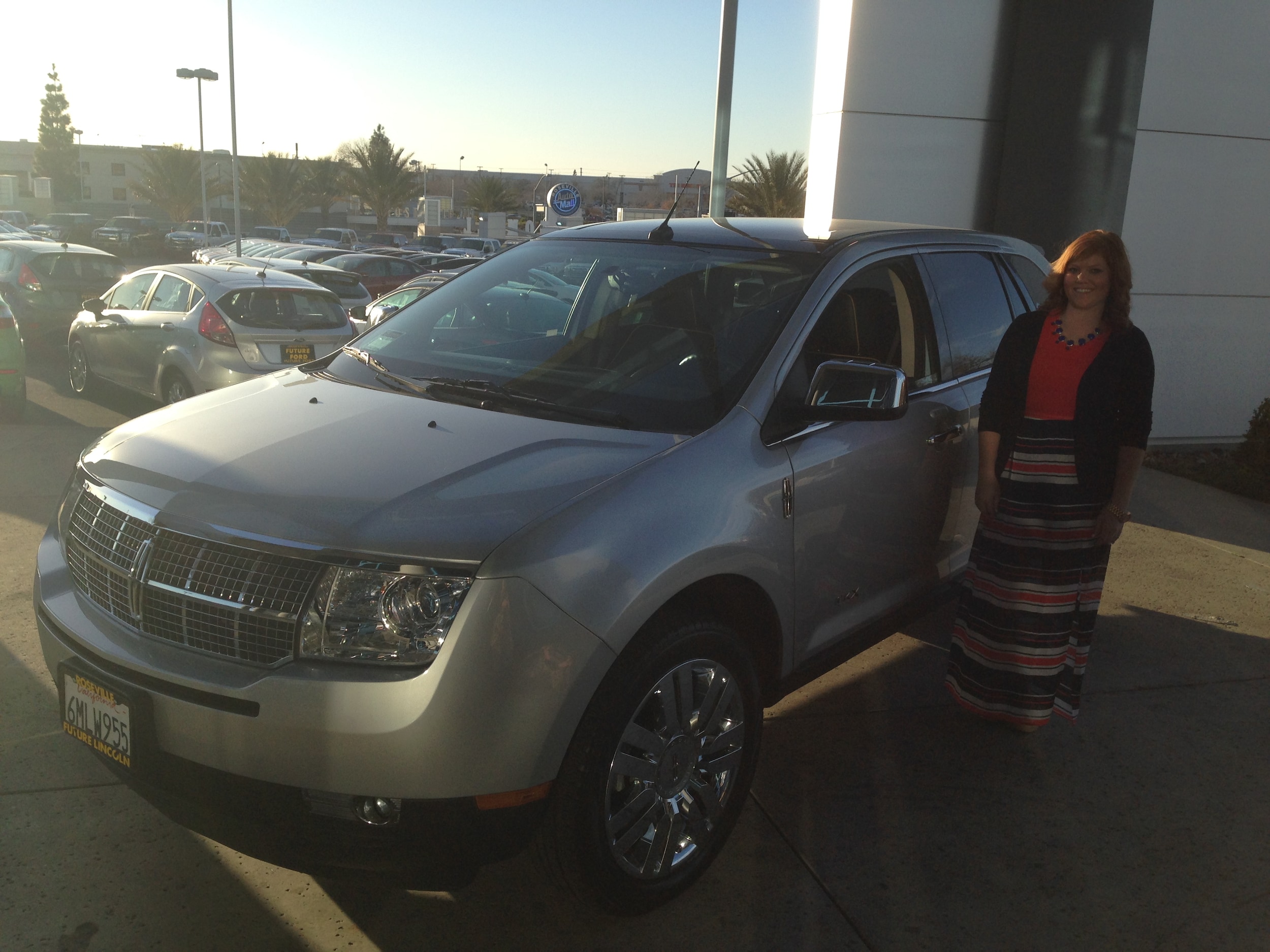 ---
Customer:  Ashley Kirch of Auburn CA | Vehicle:  2009 Lincoln MKX  | Sales:  AJ Vidlund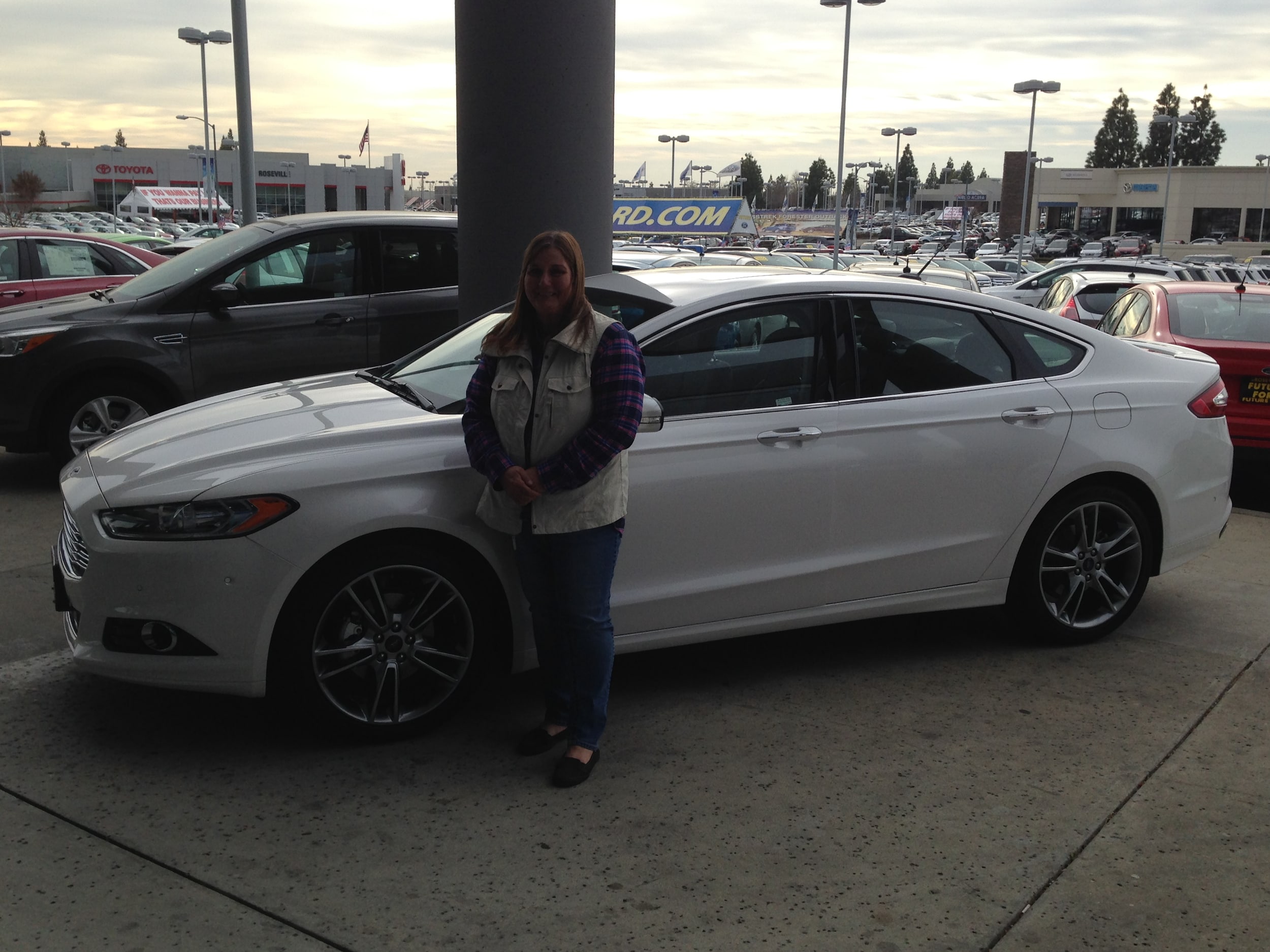 ---
Customer:  Joe Wood | Vehicle:  2014 Ford Mustang | Sales:  Gary Gonzales

---
Customer:  Debbie Mickelson of Sparks | NVVehicle:  2013 Ford Edge | Sales:  Mark Anaya

---
Customer:  Linda Sedar of Roseville, CA | Vehicle:  2014 ford Escape | Sales:  CJ Rubio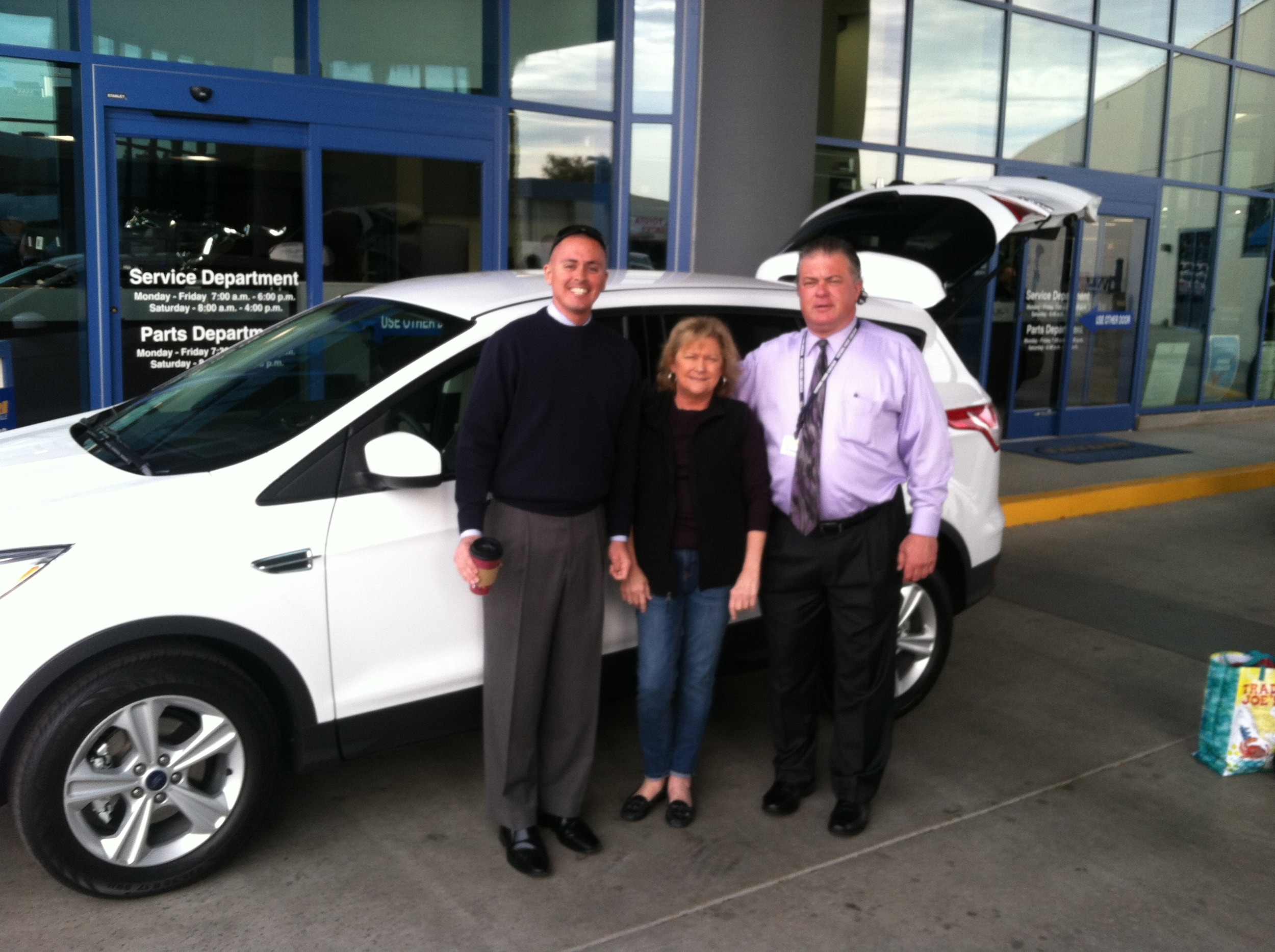 ---
Buyer: 
Scott Swenson of El Dorado Hills
| Vehicle: 
2014 Fusion Hybrid
|
Sales:
Mark Anaya
---
Buyer: 
Kelly Parker
| Vehicle: 
2014 Ford Explorer
|
Sales:
Mark Anaya
---
Buyer: 
Terrell Phillips of Sacramento, CA
| Vehicle: 
2012 Ford Mustang
|
Sales:
Theresa Emerson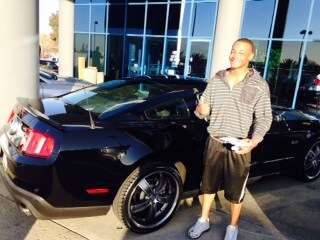 ---
Buyer: 
Neil Corp of Roseville, CA
| Vehicle: 
2013 Ford F150
|
Sales:
Theresa Emerson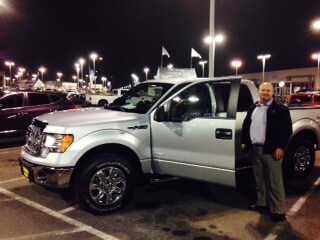 ---
Buyer: 
Don Hernandez of Orangevale, CA
| Vehicle: 
2013 Ford F150 XL
|
Sales:
Brandon Roehrich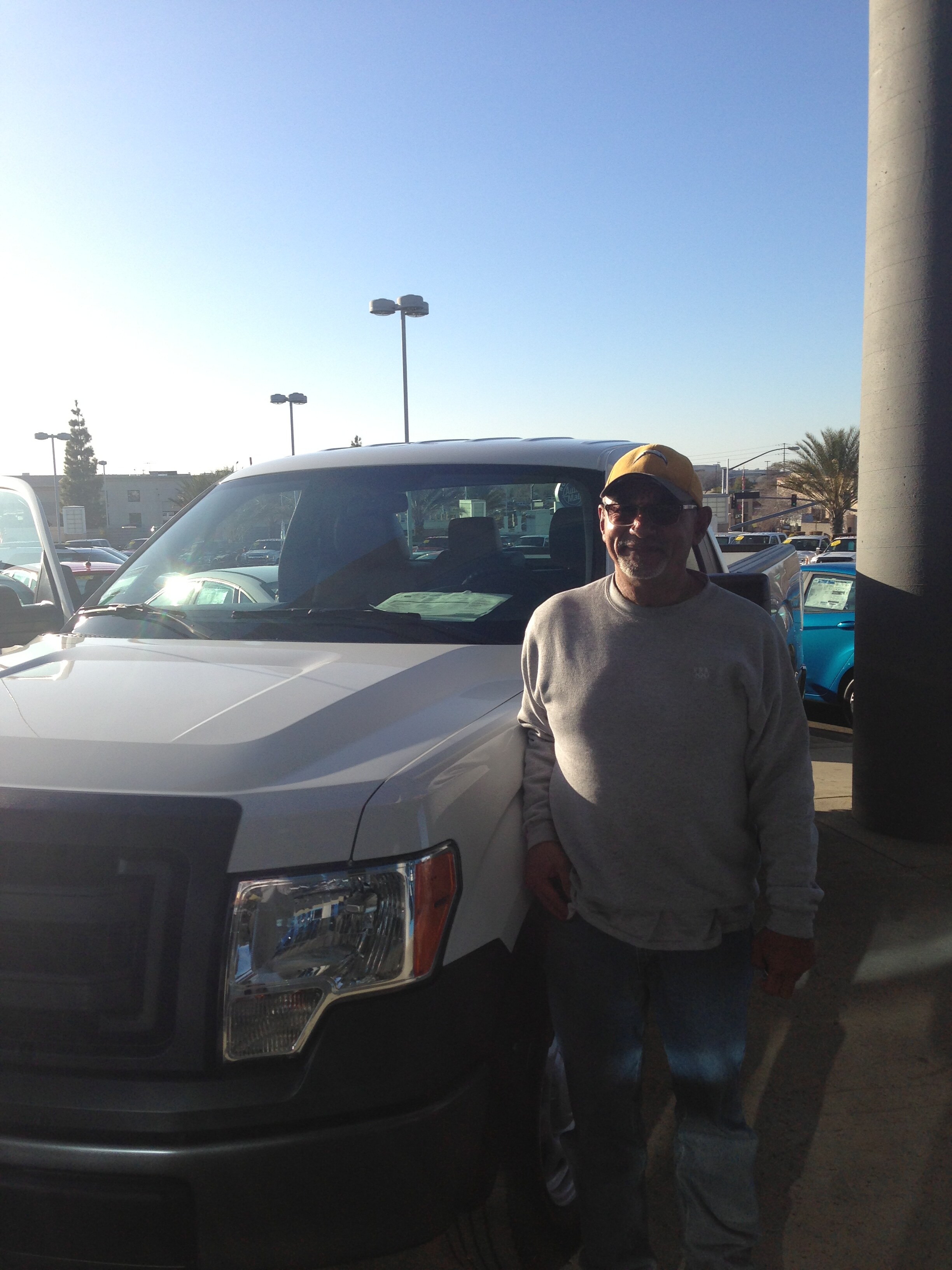 ---
Buyer: 
Stephanie and Oscar Amador of Sacramento, CA
| Vehicle: 
2014 Ford Explorer
|
Sales:
Adam Bouterie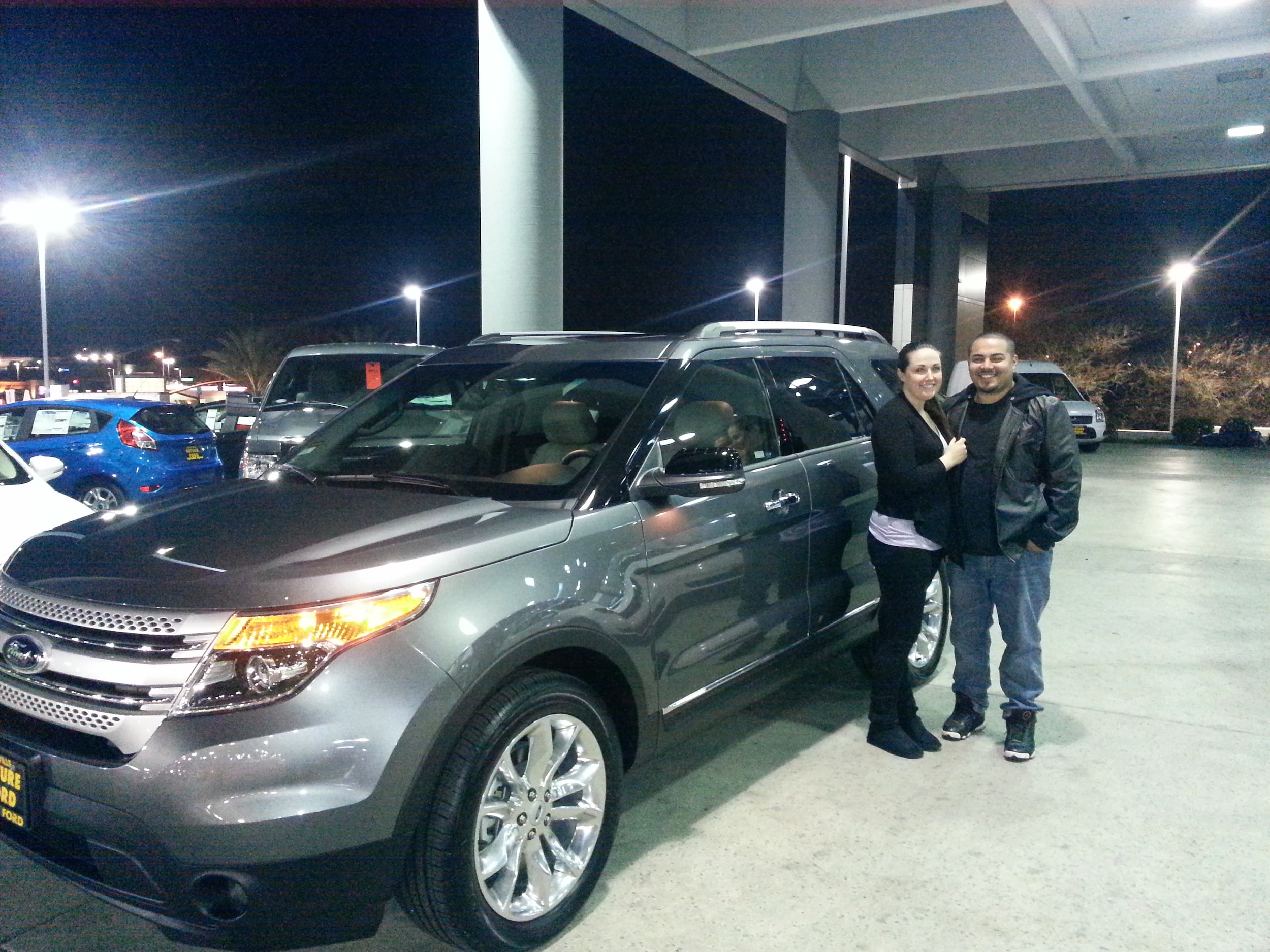 ---
Buyer: 
Shauna and Fred Coke of Sonora, CA
| Vehicle: 
2011 Lincoln MKX
|
Sales:
John McClure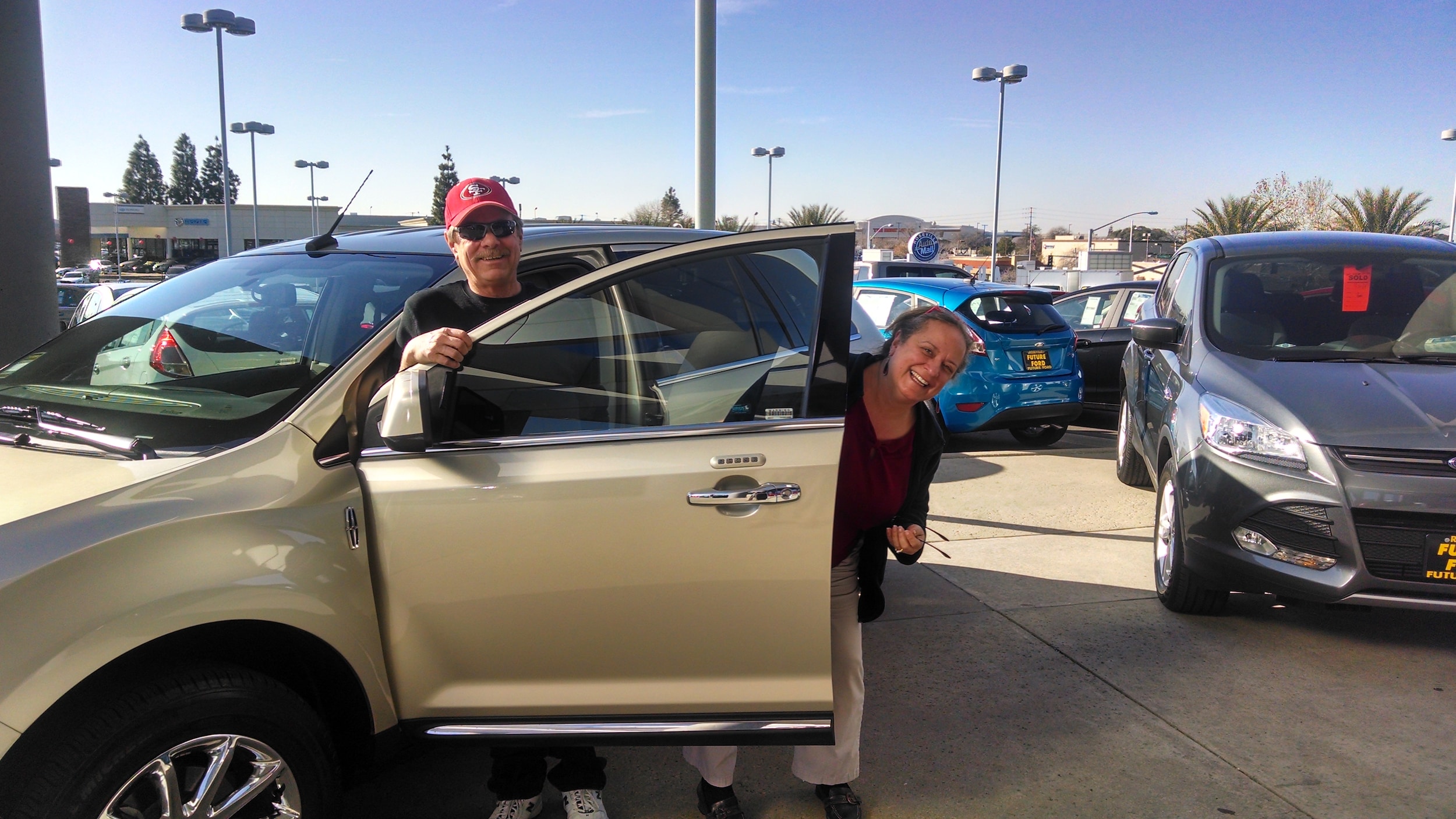 ---
Buyer: 
Henry Stacher of Valley Springs, CA
| Vehicle: 
2005 Ford F250 Super Duty
|
Sales:
Jack Rissell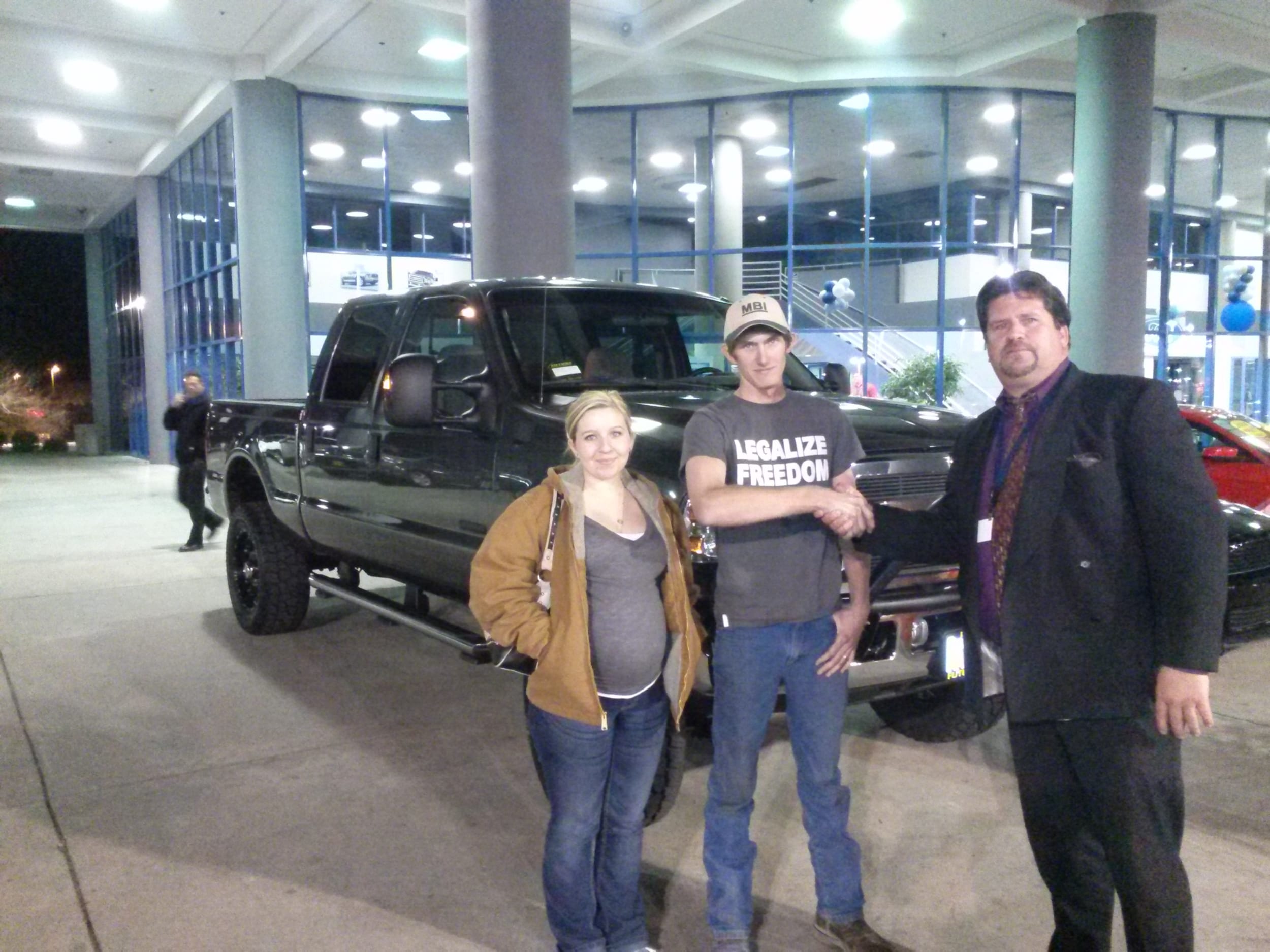 ---
Buyer: 
Russ and Debbie Yaworski of Folsom, CA
| Vehicle: 
2014 Ford Fusion
|
Sales:
Mark Anaya
---
Buyer: 
Larry and Laura Burnett
| Vehicle: 
2014 Ford Mustang
|
Sales:
Robert Rutan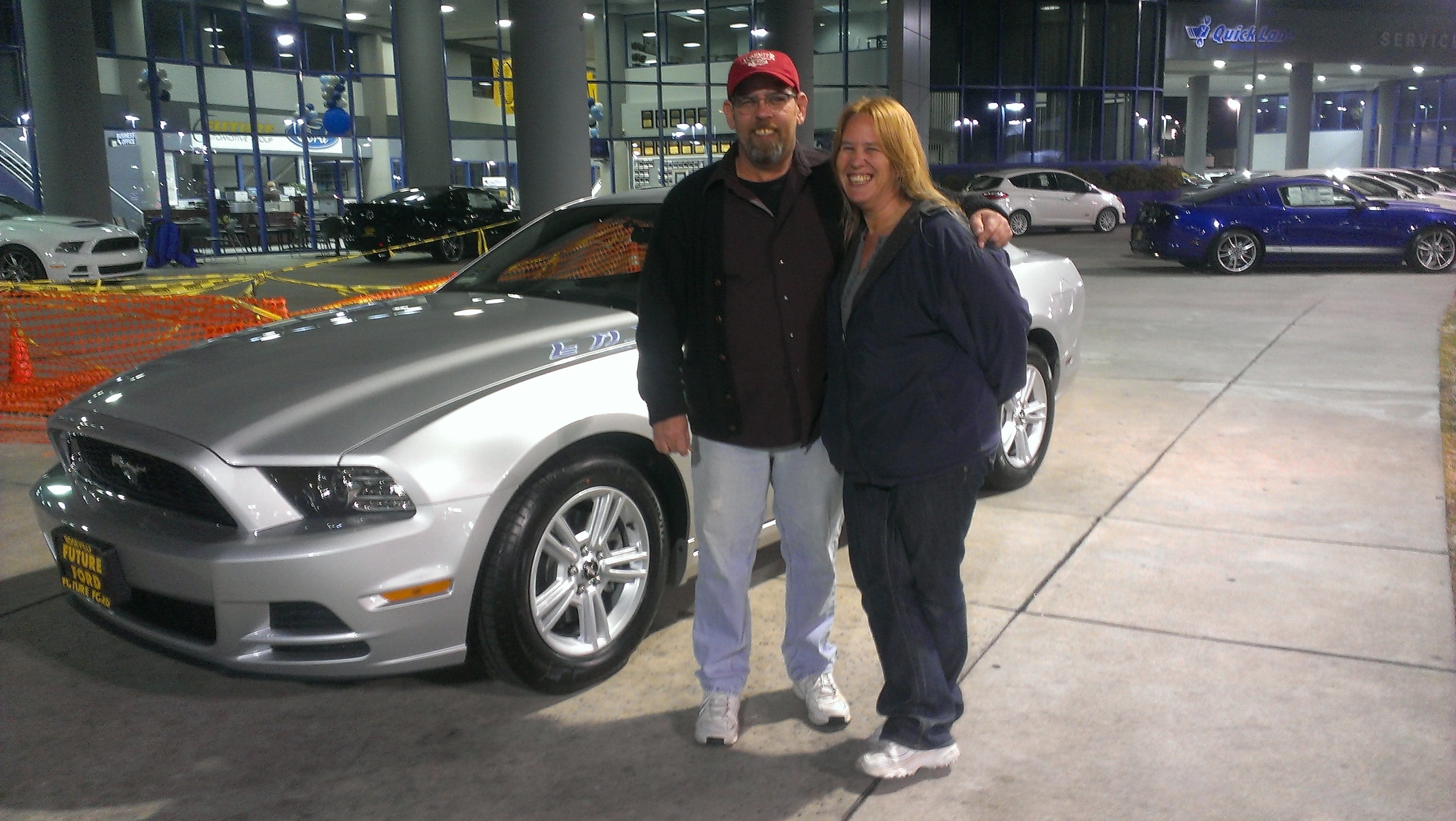 ---
Buyer: 
Robert Karrick of Sacramento, CA
| Vehicle: 
2006 GMC Canyon
|
Sales:
Theresa Emerson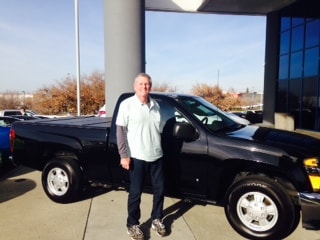 ---
Buyer: 
Aldo Innocenti of Elk Grove, CA
| Vehicle: 
2013 Lincoln Navigator
|
Sales:
Damon Risch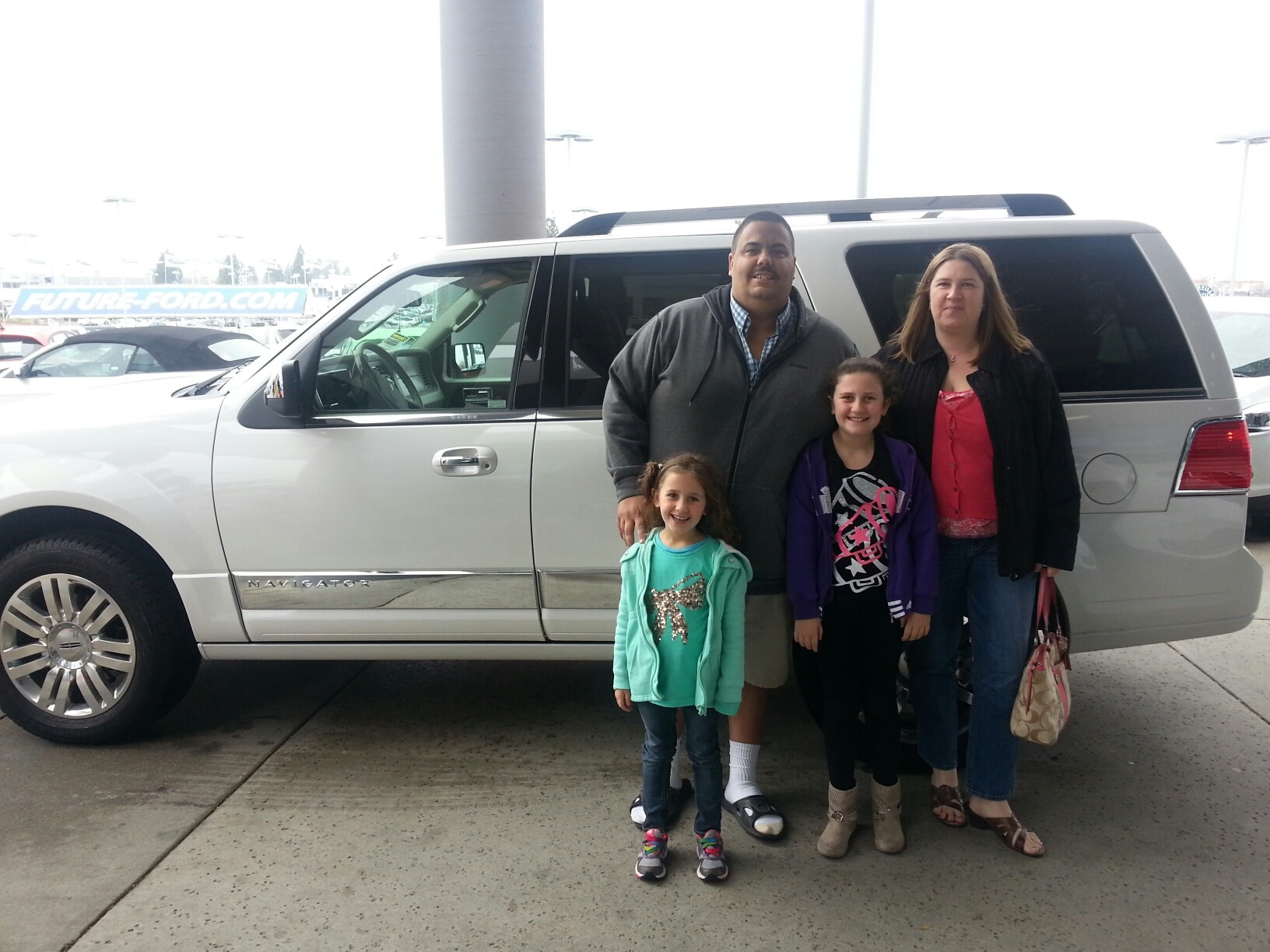 ---
Buyer: 
Thomas Van Brocklin
| Vehicle: 
2013 Ford F150
|
Sales:
Jesus Ramirez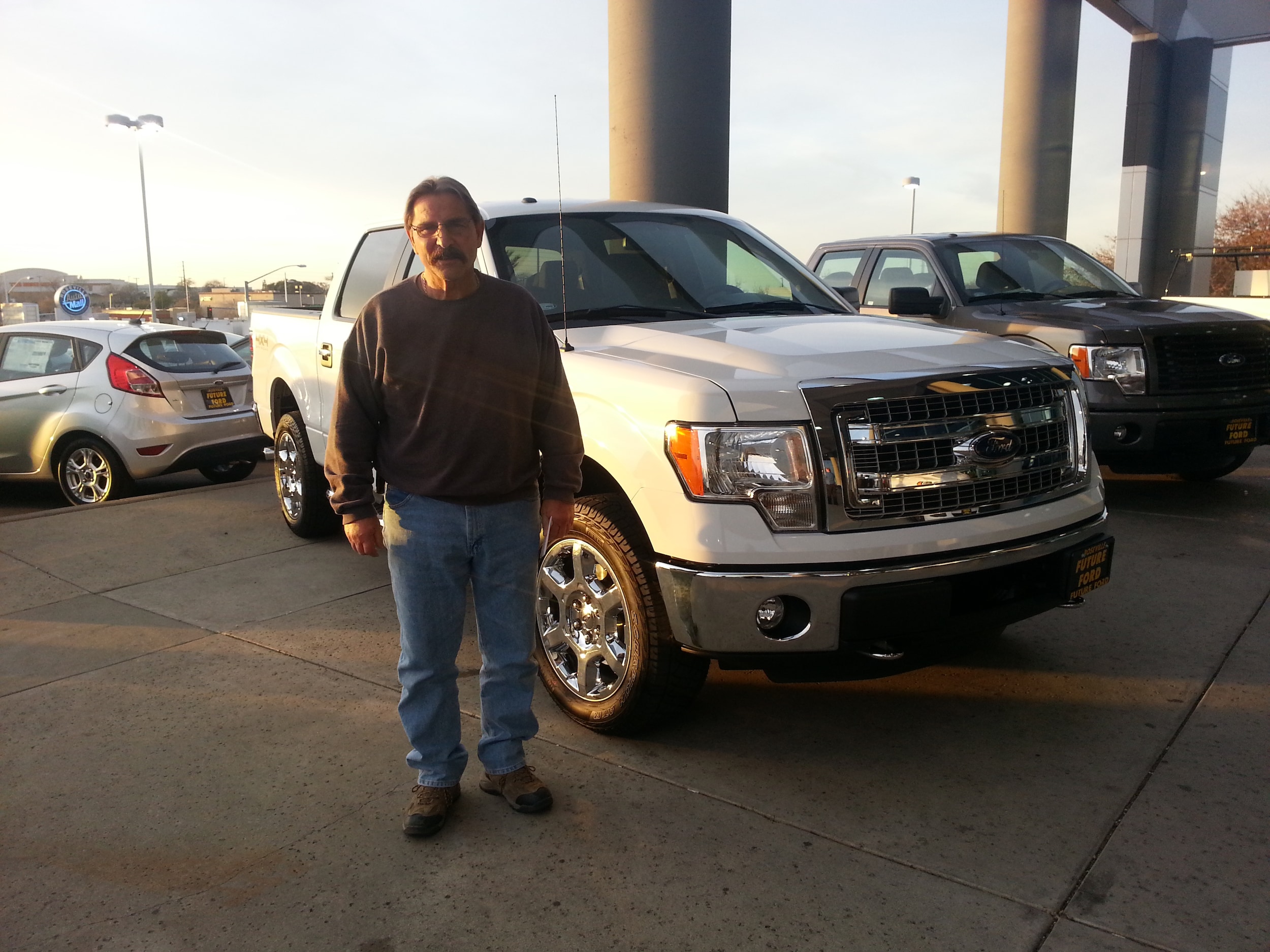 ---
Buyer: 
Bobby and Kate Kennedy
| Vehicle: 
2013 Ford Fiesta
|
Sales:
Jesus Ramirez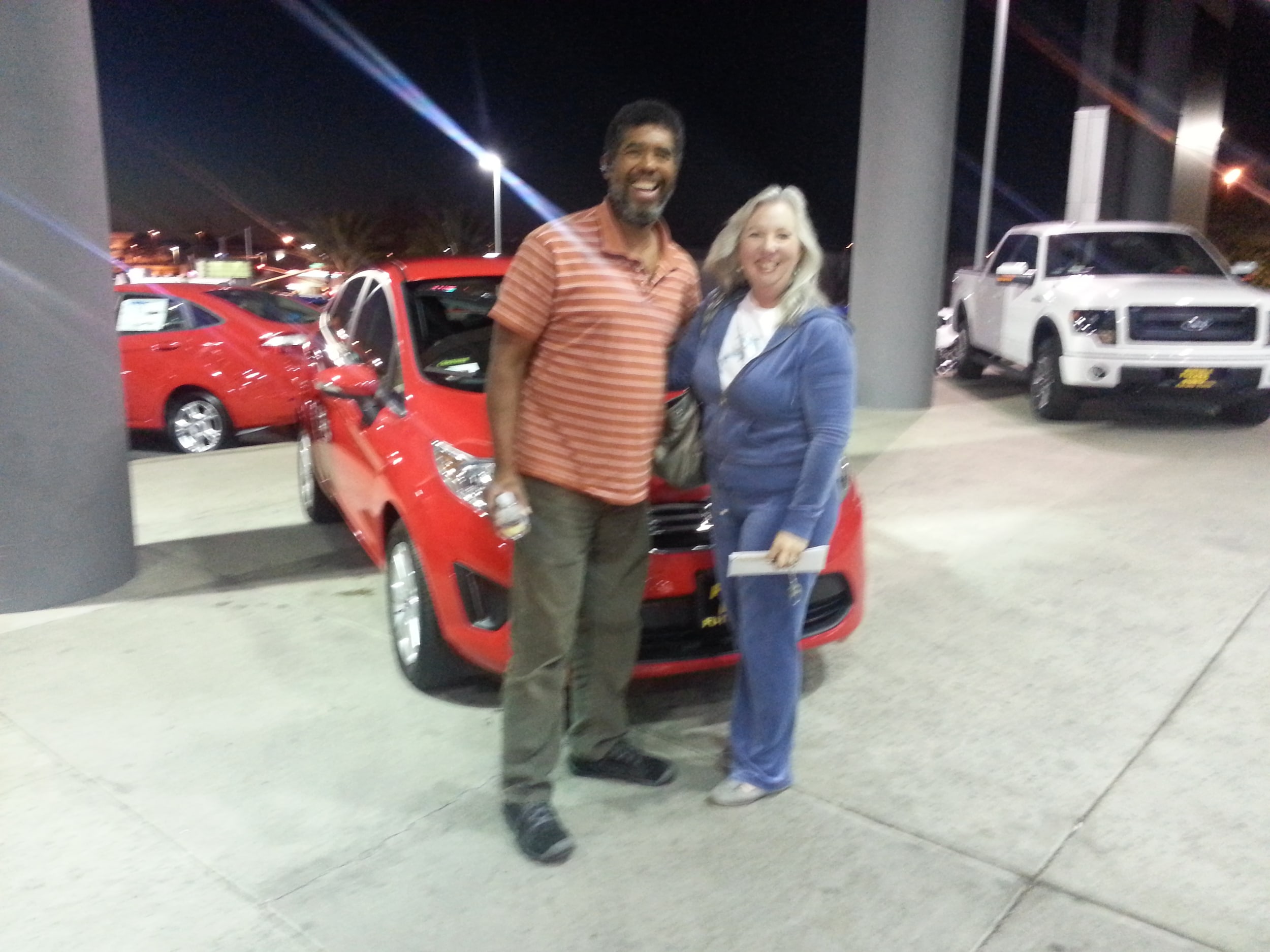 ---
Buyer: 
Cruz and Maria Paredes
| Vehicle: 
2002 Ford F150
|
Sales:
Jesus Ramirez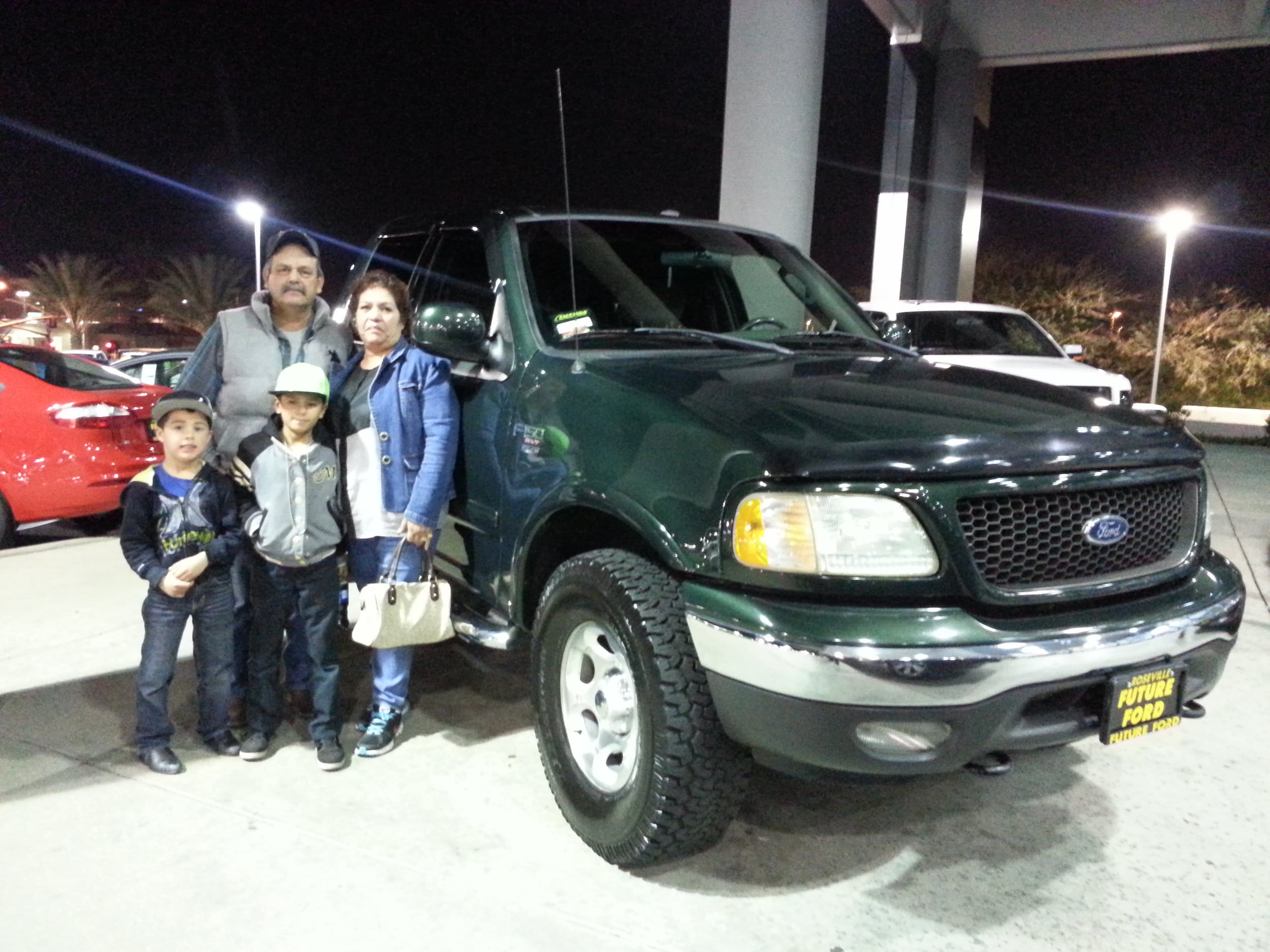 ---
Buyer: 
Sonia Farias
| Vehicle: 
2014 Ford Edge Sport
|
Sales:
Peter Halvorson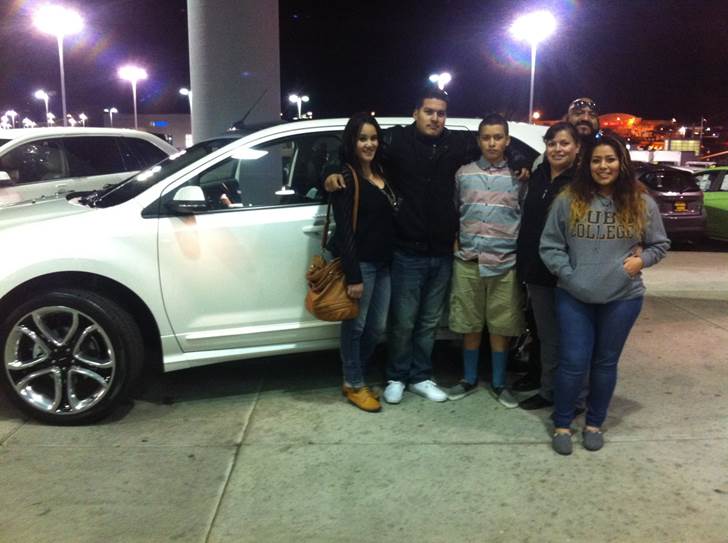 ---
Buyer: 
Haley Doman
| Vehicle: 
Silver 2014 Ford Fiesta
|
Sales:
Ted Kunda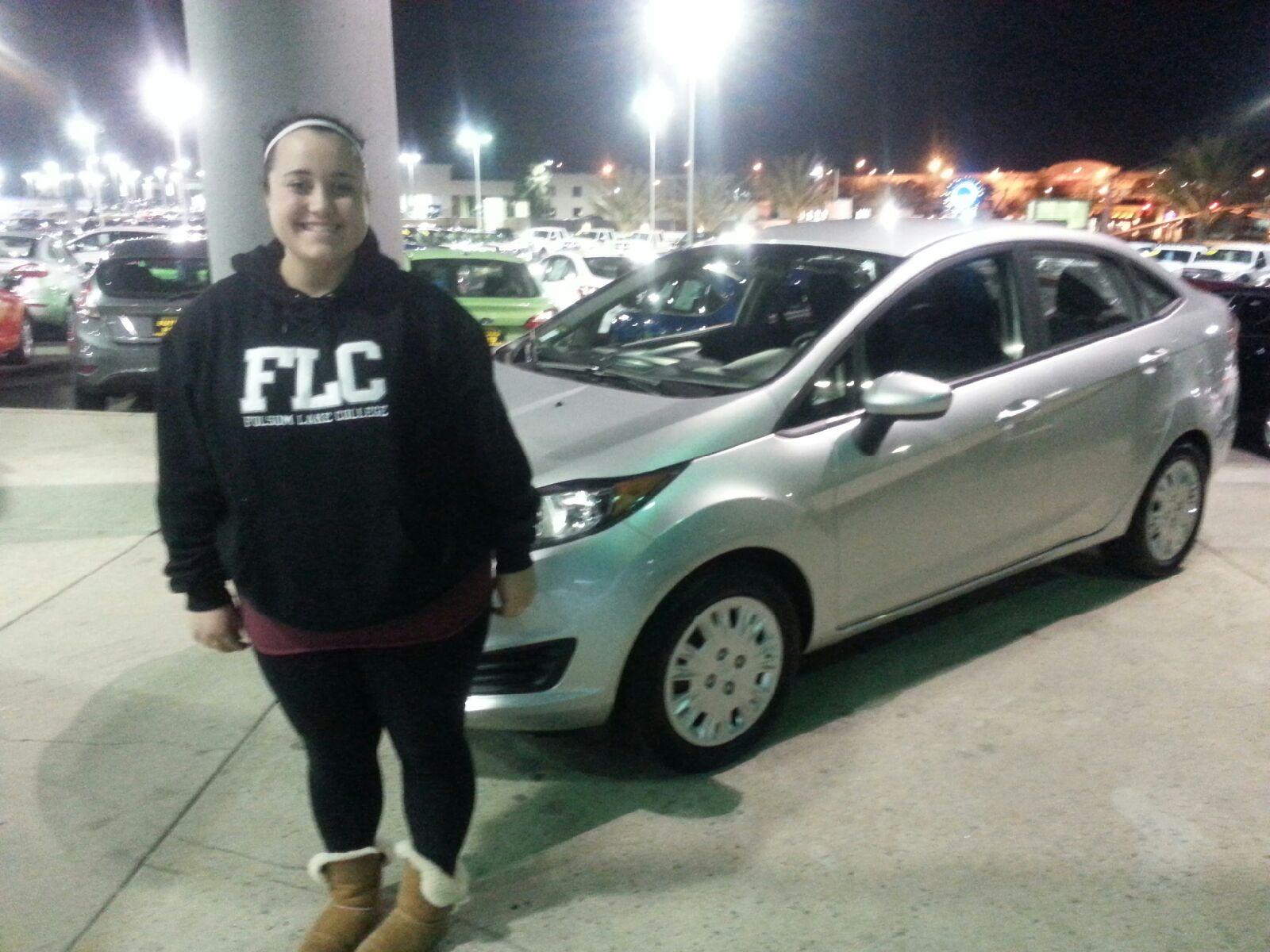 ---
Buyer: 
Terry Schmidtbauer
| Vehicle: 
White 2014 Ford Fiesta
|
Sales:
Ted Kunda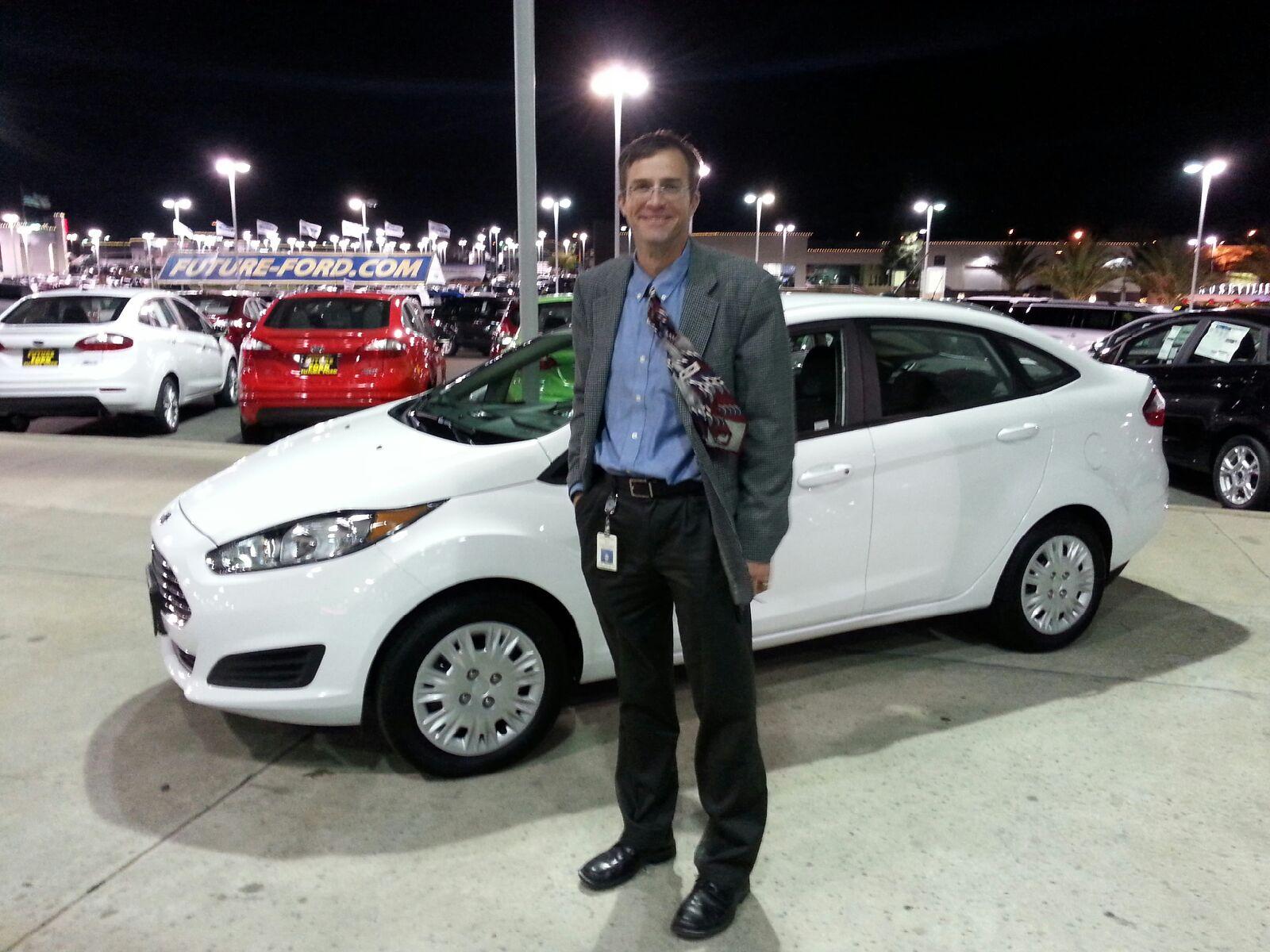 ---
Buyer: 
Lee and Ann Wilson
| Vehicle: 
2013 Ford Edge
|
Sales:
Ted Kunda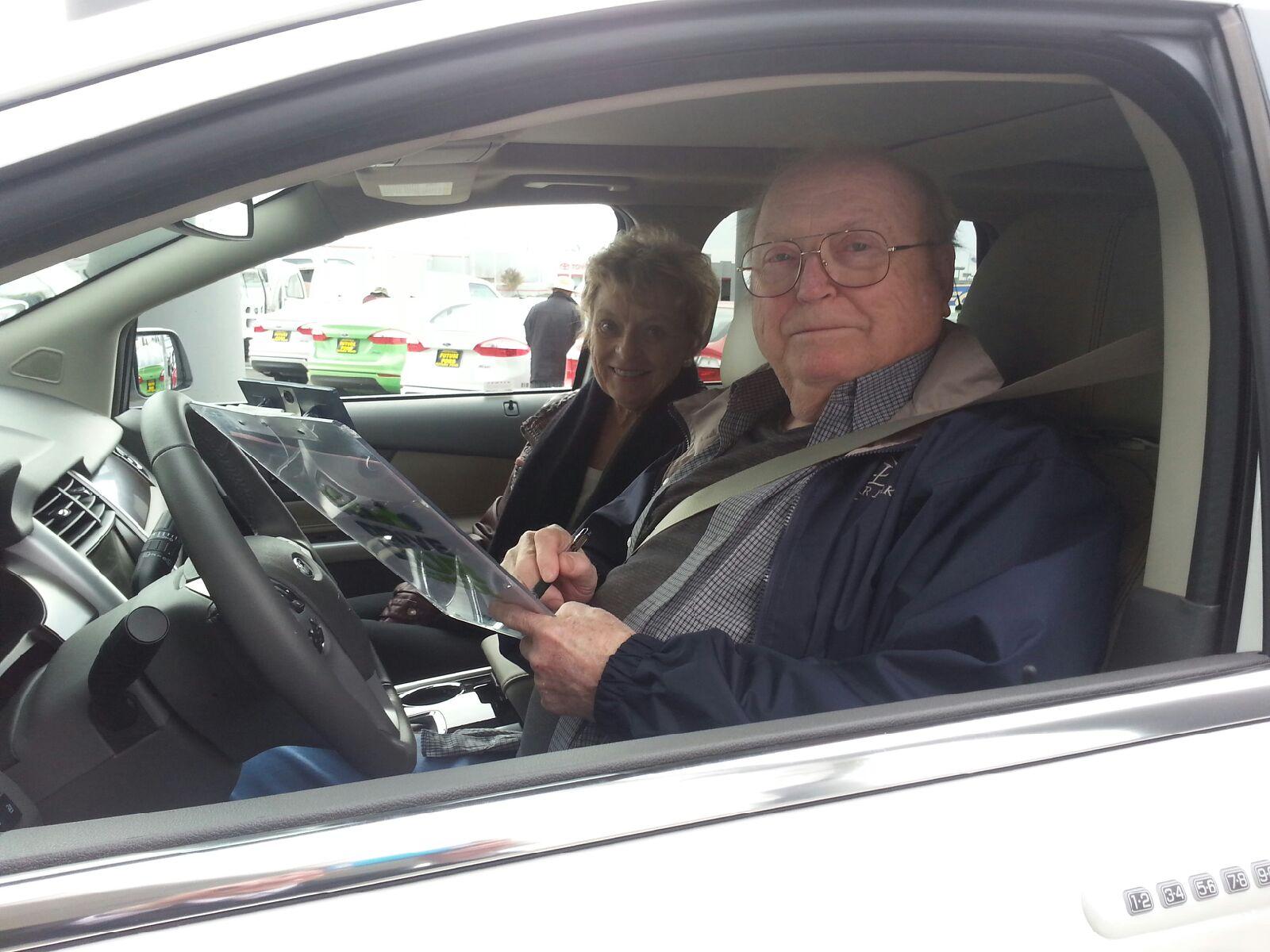 ---